Portland's New Year's resolutions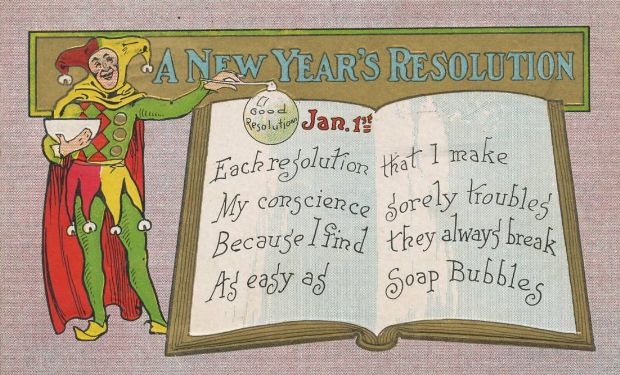 Posted by mpsinger on
2011 was a big year for Portland. We were sweetly satirized on cable television and think-pieced in the media ad nauseum, and at this point the name of the city could practically apply for dictionary recognition as an adjective for a kind of lifestyle some folks scoff at but secretly envy. As great as this year was, 2012 could be even better — with a few improvements. So we asked some culturally prominent Portlanders to give us their New Year's resolutions for Stumptown itself. Shockingly, none of them included replacing the downtown Benson Bubblers with beer. Would that be too over-the-top?
Fernando Viciconte, musician
My resolution for the City of Portland in 2012 would be for city officials to convince Tri-Met to convert all buses into rolling food carts, with each bus line providing a different type of delectable treat. Maybe the Number 14 could serve Korean BBQ?
The second resolution would concern the Portland Police Bureau and their management of resources. In 2012, rather than wasting precious taxpayer funds on ousting protesters from city parks, I would deploy these enforcers of law and order to issue citations to all individuals caught wearing those "funny" winter animal hats, which violate every law of good taste.
---
Jonathan Maus, operator of BikePortland.org
For 2012, I would love to see the City of Portland go even further for "Bicycle Rights." Despite all the press releases and glowing rhetoric that we live in bike utopia, the truth is that way too many of our fellow citizens are afraid to bike because of what they perceive as unsafe conditions. I would like 2012 to be the year when City Hall begins to see Bicycle Rights not as special rights, but as basic rights: That every citizen deserves the choice to ride a bicycle and that when they make that choice they can expect the same level of respect and safety as when they drive, take the bus, or ride the MAX.
---
Zora Phoenix, performer/producer/emcee/"gender illusionist"
For the upcoming year, I hope Portland learns to not take itself too seriously. We are a transient city made up of artistic individuals whose collective passions are wide and far-reaching and, like any mass of unique peoples, it can be difficult to find a common ground. It can often seem that Portland's stance of attempting to be weird and different sets itself apart from no one other than its citizens. All of you are unique, just like everyone else. Embrace your uniqueness without feeling the need to capitalize on it. Lighten up, Stumptown, and have fun!
---
Jon Ragel a.k.a. Boy Eats Drum Machine, musician
Invent an iPhone app for dating that Auto-Tunes a user's voice to sound like Gerald Wallace.
---
Theresa "Darklady" Reed, professional writer/speaker/activist/erotic event impresario
Randy Leonard once tried to scare the SE Division neighborhood where the former Nature's building still stands vacant by pointing out that an adult business could move into the space. Given that Portland is famous throughout the country for its clean, safe, couple-, female-, and even queer-friendly adult establishments—and the fact the city is a Mecca for those of us who identify as being out of the mainstream—this was both an upsetting and worrisome attack on that well-deserved reputation. I'd like to see that negativity gone. Adult businesses aren't just good for our employment and economic health, they're also good for our relationship, mental, and physical health.
I've been largely freaked out by riding a bike ever since taking a nasty tumble along a busy street in east county during my teens, but I am beyond proud (yes, to the point of boasting about it alongside our booze-with-full-nudity-strip clubs and nation's strongest First Amendment) of our bike-friendliness. Alas, the ironic flip side to the popularity of this eco-enhancing transportation method (and something that may be tied in with the aforementioned great coffee shops) is an arrogance and sense of combined moral superiority and immortality on the part of entirely too many bicyclists. Red lights mean stop for everyone, folks, even those using peddle power.
Finally, what I'd really like to see Portland do during 2012 is offer me a reasonably priced, excellently located, ADA accessible venue from which to run my business, host my events, and offer a wide variety of social, educational, and professional services to the sexually questing citizens of the city.
Whaddya say, Portland? Maybe we can talk about it over coffee?
---
Chris Haberman, artist
Eat No Cinnabon. It's fat-people crack for Portland suburbanites, and we need to step away from its evil table of sugary goodness. As if bacon-topped doughnuts were better, but at least they are local.
Do Not Fear The Apocalypse. Do not to live 2012 in fear. Live for the now, spend money, have fun.  The calendar debacle is the Mayan Y2K.
Cook At Home, Use Everything In The Fridge Every Week. Only buy what you can carry and use everything creatively.
Zombies Aren't Coming, Share Your Can Food With The Homeless.
When It's Nice, Be Outside. Portland is a festival city, especially in the summer. Check out new things, make a festival check list.
Go To Water, Commune With Nature. Local rivers are great. Experience them, leave the Pearl and the PMA and see the outdoors, even in the winter. Hiking in the rain is inspiring.
Do Things, Go Places. Be active in the city and its trillion events. Go see music, theater and art.
Portland Community. Become part of something. Volunteer. Portland is only great because of its friendly and helpful people; be one.
---
Cool Nutz, rapper/Portland hip-hop ambassador
My New Year's resolution for the City of Portland is to potentially run for mayor. Most likely I won't win, but I think that it would be good for the city and also give me a task to actually challenge myself with. I also plan on fully entrenching myself in the city's food cart culture and visiting as many carts in the city as possible. I will also plan on dedicating more of time to exploring and traveling on all of the cities bike paths. I want to take a more grassroots approach to 2012 and really see what the city has to offer.
---
Ron Funches, comedian
Enjoy yourself more this year, Portland. You have a vibrant arts scene, delicious food, and people make TV shows about how you live your everyday life. That's treatment usually reserved for pawn shop owners and pregnant children. Live it up.
---
Nico Bella, movie hostess/cabaret entertainer/book club leader/candy girl/glittermonger
This year, as you make your New Years resolutions you little hamlet on the Willamette, make one of them convincing your citizens that something does not have to be green, rare, wacky, odd, boring, barrel-aged, unsettling, organic, all gender-speak variant inclusive, expensive, difficult, uncomfortable, itchy, handcrafted, full of doughnuts, made by bike, done on a bike, or including a bike #at all# to be legitimate, valid and, get this, fun.
We have lost track of what fun is here. We know how to make fun of things, but we have forgotten how to make things fun. In 2012, I hope this town remembers that what made this place "weird" was a bunch of people who did their own thing and didn't care if people were watching. That pioneering spirit diminished in the shadow of Pioneer Place and the lively, randy, funny heart of this town dimmed as the last dirty book store went dark.
Where are we now? Now the whole world is watching and Williamsburg wants to be us—that, as the great poetess Emily Dickinson once said, "is jacked." So, bring back the fun. Remind your citizens that it is OK to do/wear/ride/eat something, not just as an ironic statement but because you have an actual passion for it. (Oh, and on that note also remind them it is also OK to do/wear/ride/eat something and not give a good goddamn about it's origins.)
So that being said, if some of your citizens hold tight to their kale chips and their deep appreciation for Belgian documentaries about bleakness filmed from a bicycle, cool—as long as it's sincere, I applaud them. I, however, will be over here, eating Cheez Whiz and watching "Xanadu"…again.
P.S. Can you also work on your citizens to not dressing like adult babies? That would be cool too.