Bust-a-Bucket: The Trailblazers' All-Portlandian Team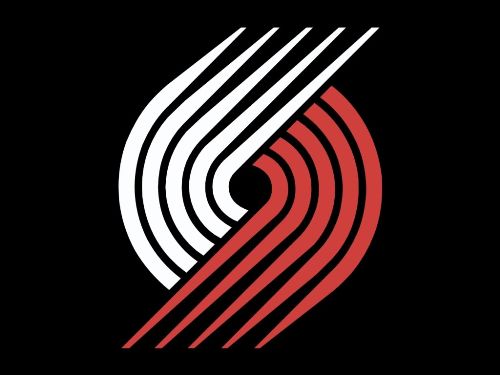 Posted by mpsinger on
Portland loves its Trailblazers — sometimes too much, if you believe Bill Simmons. Until Major League Soccer came along in 2009, NBA basketball was the only pro-game in town, and despite the vociferous dedication of the Timbers Army, it's going to take many more years of attrition for the team to unseat the Blazers as Rose City's favorite hard-luck underdogs. "Don't Stop Believin'" is a cliche sports anthem, but it truly applies to Blazer fans: Through all the injuries, disappointing draft picks, Game 7 meltdowns, injuries, questionable general manager firings and even more injuries, the Rip City faithful have never stopped believing that every season will be the one in which the team seizes the spirit of 1977 — the year the franchise won its only championship — and brings home another title (well, except for during the Jailblazers Era, perhaps).
Although Portland considers everyone who's ever donned a red, white and black jersey an adopted son (with the possible exception of Bonzi Wells), there are certain players who, for one reason or another, seem to scream "Portland" more than others. With the Blazers currently riding high on a 2-0 start to the new NBA season, we asked comedian, "Portlandia" guest star (you might remember him as "Guy Who Dies in Bathtub") and Blazers fanatic Ian Karmel to draft a starting five of the most Portlandian Trailblazers of all-time. Would this team win a championship? That's debatable. But if it did, there's no doubt its victory celebration would include Voodoo Doughnuts and gallons upon gallons of Pabst Blue Ribbon.
Point Guard: Sebastian Telfair
Years with the Blazers: 2004-2006
Height: 6′
Weight: 165
Career Points Per Game: 7.8
What makes him Portlandian: Until he moved to Portland, he'd only lived in Brooklyn. He was part of a documentary that won some awards at Tribeca. That's some real Portlandian business, but it's that time he took a handgun on a plane — I'm assuming as a tribute to Portland-based plane hijacker DB Cooper — that really seals his spot at point guard. DB Cooper, mad vintage.
Shooting Guard: Brandon Roy
Years with the Blazers: 2006-2011
Height: 6'6″
Weight: 229
Career Points Per Game: 19
What makes him Portlandian: Where young people go to retire.
Small Forward: Jerome Kersey
Years with the Blazers: 1984-1995
Height: 6'7″
Weight: 215
Career Points Per Game: 10.3
What makes him Portlandian: Jerome Kersey is a quiet, decent, hardworking man from Skipwith, Virginia. After his basketball career, he worked in the mortgage industry and as an auto wholesaler. Yes, it took him 26 years to graduate from college, but it seems there isn't really anything that Portlandian about Jerome Kersey. It's not like he ever cut an EP while wearing a snap-back hat and a two-tone windbreaker. OH-MUH-GAWSH.
Power Forward: Channing Frye
Years with the Blazers: 2007-2009
Height: 6'11"
Weight: 248
Career Points Per Game: 9.5
What makes him Portlandian: Though his time with the team may have been short, Frye is arguably the most Portlandian of Blazers. He has a Tumblr. He uses it to post about trivia nights, coffee and Portugal. The Man. If you press the button on his Reebok Pumps he turns into a food cart. There's a decent chance this guy will tear off his warm-ups to enter a game one day, and his legs will be covered in flyers for a Dan Deacon concert at the Doug Fir.
(UPDATE: Channing Frye responds to the honor of being included on the All-Portlandian Team: "It took me five years, but my enthusiasm and persistence for the tastiest food carts, the coldest beers (locally brewed, of course) and for anything 'Portlandish' has finally paid off. Thanks to all my friends who made my jeans a little tighter, my flannels a little less mainstream, and to all the people that have seen me day-in and day-out at Club Sport in Tualatin. I did it all for this one moment.")
Center: Bill Walton
Years with the Blazers: 1974-1978
Height: 6'11"
Weight: 210
Career Points Per Game: 13.3
What makes him Portlandian: Dopey white guy from California moves to Portland, rides bike to work, wears a basketball jersey from the '70s and a sweaty headband all the time: Bill Walton, or the guy who gets all passive-aggressive about your decision to use a debit card at his coffee shop? Both, y'all. Both.
Coach: Dr. Jack Ramsay
Years with the Blazers: 1976-1985
Overall Win-Loss Record: 864-783
What makes him Portlandian: Exhibit A. Exhibit B: see Exhibit A.