Eddie Vedder, Joanna Newsom, St. Vincent, Johnny Marr and More to Guest Star on Season Two of 'Portlandia'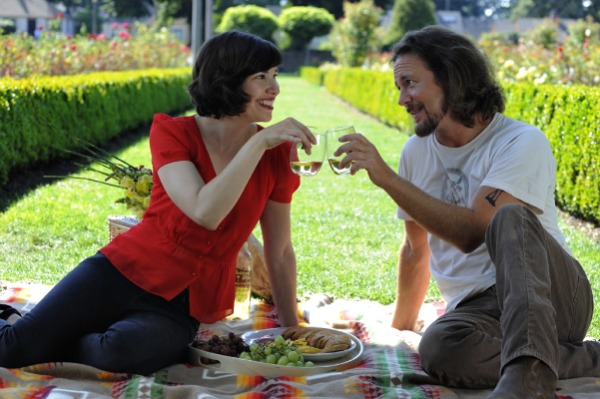 Posted by Melissa Locker on
Lots of exciting news coming out of IFC HQ today about Fred Armisen's and Carrie Brownstein's hit comedy Portlandia. You already know that Saturday Night Live stars Kristen Wiig and Andy Samberg will be appearing on season two of Portlandia, when the show returns on Friday, January 6 at 10pm ET/PT. Now comes word of even more jaw-droppingly amazing guest stars who will be lending their talent to the hit original series. Drum roll please! In no particular order: Eddie Vedder of Pearl Jam, Isaac Brock of Modest Mouse, Steve Jones from Sex Pistols, Johnny Marr of The Smiths, Joanna Newsom and Annie Clark a.k.a. St. Vincent. All these amazing musicians will be taking up temporary residence in the show's satirical and dreamy rendering of Portland, OR.
Today's announced guest stars join Kyle MacLachlan (Desperate Housewives, Twin Peaks), Penny Marshall (Laverne and Shirley), Jack McBrayer (30 Rock), Mary Lynn Rajskub (24), Tim Robbins (The Shawshank Redemption), and Amber Tamblyn (127 Hours, House).
Last season, Portlandia featured musical guests including Aimee Mann and Sarah Maclachlan as household help. You may also recall Colin Meloy of The Decemberists, Corin Tucker of Sleater-Kinney and James Mercer of the Shins trying to check into The Deuce:
Season one of Portlandia will be available on DVD/Blu-ray on December 6th.
Are you in like with Portlandia on Facebook? Do you follow us on Twitter @IFCportlandia? Start today.