Top 10 Wild Men and Women of Comedy
Joey "Coco" Diaz goes wild with Marc tonight at 9P on a brand new Maron.
Posted by Brian Steele on
The life of a comedian can be hard. The exact things that drive you into the life of making people laugh can start to consume you after awhile. Some comedians find that fine line, balancing their wild streak with the ability to stay healthy. Others lose themselves to that chase for the next laugh, or the next party. With Joey "Coco" Diaz stopping by Maron to take his pal Marc on a wild (sober) adventure, we thought we'd pay tribute to a few of our favorite comedians that are still making us laugh while living on the edge. (Note: Some clips below are NSFW. Hey, that's just how this wild bunch rolls.)
10. Amy Schumer

Comedy Central
With a hit movie called Trainwreck, it shouldn't come as any surprise that Amy likes to party. Famous for her frank attitude on sex, booze and the late night living of a comedian, Amy has always kept it real. Sure, that sometimes involves getting wasted and eating a frozen cake left behind by Jake Gyllenhaal. Because nothing spells party animal like chomping down on some freezer burn.
---
9. Joey "CoCo" Diaz
Much like Bobby Mendez, the character he plays on this week's Maron, life came fast and hard for comedian Joey "CoCo" Diaz. He found his mother dead on the floor at 15. His father was gone too, so he bounced around, abusing drugs, and finally ended up in prison for kidnapping and robbery. But comedy was a lifesaver for Diaz. In fact, he credits it with stopping him from killing people. In recent years he's become famous for telling insane stories about his life on Joe Rogan's podcast, like setting a hooker's wig on fire and selling coke to Whitney Houston.
---
8. Jessie Kahnweiler
Comedian Jessie Kahnweiler decided to use her hard partying ways to prove a point. Figuring that due to her white privilege she could get away with just about anything, she decided to test out her theory. In a series of videos, Kahnweiler got drunk in public, swan in private lakes, "assaulted" police officers, and cartwheeled naked down the street. In perhaps the most egregious example, Kahnweiler sold prescription drugs to cops only to receive a reprimand. Which just goes to show you that being cute, young, and white can take you very far in this country.
---
7. Doug Stanhope
Doug Stanhope doesn't pull punches with his comedy, whether its in his oft-controversial jokes or his tales of hard partying. As he's said on stage, "I drink to have a good time. I take whatever mundane s–t I was doing anyway and I just start pouring booze on top of it, and within a short amount of time it's fantastic."
---
6. Natasha Leggero
Whether she's onstage delivering raunchy jokes or shocking late night TV hosts, the Another Period star always seems a little wine day drunk. With her sharp one-liners and droll delivery, Leggero has crafted a comedic persona of being the classiest boozehound in the room. Who else could host a talk show in a hot tub?
---
5. Katt Williams
Katt Williams was once on top of the world, commanding sold-out stand-up performances and popping up in blockbuster movies. Unfortunately, recent years have seen him slip up, and repeatedly run in with the law. (He even allegedly got into a fight with a 7th grader.) All in all, Williams has struggled to stay out of trouble and keep the comedy coming.
---
4. Chelsea Handler

Netflix
You don't write a hit book called Are You There, Vodka? It's Me, Chelsea unless you know how to put back a drink or two. Handler has always mixed her party girl attitude with a certain saucy wit. She's like hanging out with the coolest girl you know, and then getting drunk under the table by her. As she recently told Buzzfeed, "I've done pretty much every drug — besides, like, heroin and crystal meth — I'm pretty versed." So if vodka is up there listening, don't forget the party drugs.
---
3. Steve-O
The Jackass madman and comedian has made a career out of living on the edge. He once talked Mike Tyson into punching him in the face at Charlie Sheen roast, breaking his nose in the process. (He also claims to have done so much cocaine in a bathroom with the boxer, that the two solved racism.) As he told Marc Maron on a recent WTF Podcast, he has bounced in and out of jail and psychiatric institutions to deal with addiction and a bipolar personality. In recent years he's cleaned up his life, going sober and becoming a vegan. But that hasn't stopped him from spreading his anarchic brand of comedy on YouTube.
---
2. Artie Lange
A beloved face in comedy from his years on MadTV and The Howard Stern Show, Lange has a long history of drug abuse that has continually derailed his career and almost cost him his life. In fact, being let go from MadTV in his second season after a cocaine arrest was just the beginning of his troubles. While managing a successful stand-up career, and appearing in movies like Dirty Work and Elf, his dark side kept causing problems. Now sober, he hosts his own podcast and hits the comedy club circuit to keep clean. (His episode of WTF is a harrowing must-listen.)
---
1. Andy Dick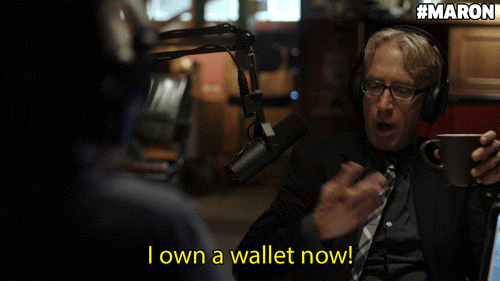 With star turns on The Ben Stiller Show and Newsradio, Andy Dick was on his way to becoming one of the biggest names in comedy. Unfortunately, his erratic behavior and love of partying always seemed to get in his own way. His run-ins with the law seem to have gone quiet in the last few years, with a career resurgence as a contest on Dancing With The Stars and an appearance on Maron season three fueling the turnaround. Let's hope Dick can keep it clean, and get back to making us laugh.