10 Things We Learned From Marc Maron's Facebook Q&A
Catch brand new Maron Wednesdays at 9P on IFC.
Posted by Mike Schuster on
This week, Marc Maron delved deep into social media's seamy underbelly to host a live Q&A with Facebook users. Marc fielded questions spanning all arenas of life — music, politics, unremitting grudges — and provided quotably succinct responses for easy digestion. (The Maron star doesn't fool around!)
Here are 10 things we learned from Marc Maron's live Facebook Q&A, which you can watch in full here.
1. "If you could work with any comedian from anytime, who would they be?"
Marc: "Shecky Greene and Buddy Hackett."
---
2. "With Lorne [Michaels] out of the way, who's on the podcast wish list?"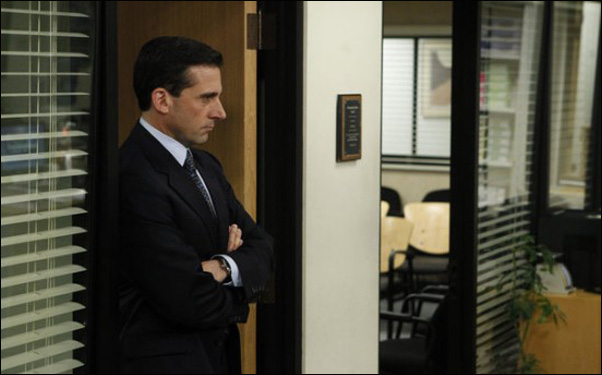 NBC
Marc: "[Steve] Carell, Albert Brooks, Lily Tomlin, Carol Burnett."
---
3. "Do you have advice for aspiring comics trying to break big?"
Marc: "Don't worry about showbiz, just be a great comic. You might throw your life away. You in?"
---
4. "How long have you been sober?"
Marc: "It's my 17th year. I have not smoked a fattie since before 'fattie' was the word for that. 17 years. I do miss pot."
---
5. Was this season challenging to act?
Marc: "I knew it would take me a couple of seasons to figure out how to be an actor. This season was easier and more interesting to act. The fictional element of it gave me distance from my real life and allowed me to really do something. I'm pretty proud of this season."
---
6. "What do you feed your cats?"
Marc: "Occasionally I'll spend a little money and feed them cooked chickens. My mother did that. She fed the damn animals better than she fed us children."
---
7. "Would you ever write a play?"
Marc: "I don't know. It's a lot to worry about when you write long things."
---
8. "Can you get Bill Murray on the podcast?"

Columbia Pictures
Marc: "Trying. He's hard. It's a weird process with him. It's really going to come down to whether or not he wants to do it."
---
9. "Have you considered hosting a talk show?"
Marc: "I'll never stop doing the podcast. Wouldn't mind doing a talk show if we could get the tone we get on audio. Sort of like Charlie Rose or Tom Snyder, the old Tomorrow Show."
---
10. "Have you tried getting Charles Grodin on your podcast?"

Universal Pictures
Marc: "Yeah, we tried. He was in the running to be cast as my father [on Maron]. I'd love to talk to Charles Grodin."