5 Epically Awkward GIFs From Last Night's Maron
Catch up on Maron right now on IFC.com and the IFC app.
Posted by Mike Schuster on
Faced with the unrequited lust of a matronly halfway house owner (guest star Sally Struthers), Marc Maron flees to the waiting, belching embrace of newly sober pal Bobby Mendez (played by real life wild man comedian Joey "Coco" Diaz). And as per usual on Maron, the relationship is complicated.
Here are the most epically awkward GIFs from last night's Maron episode, which you can watch right now on IFC.com and the IFC app.
1. There is such a thing as too much hospitality…
---
2. …and too much oversharing.
---
3. True friends will give it to you straight.
---
4. Especially when you can't face it on your own.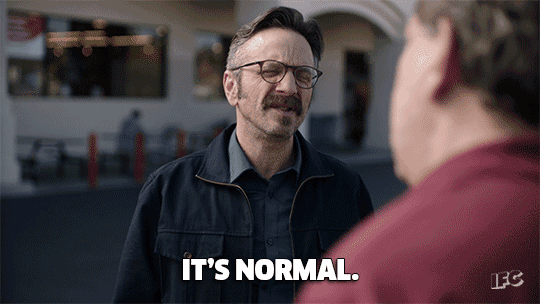 ---
5. Because you'll never know what you'll find if you dig deep enough.