Amy Smart's 5 Most Memorable Roles
Catch Amy Smart on a brand new Maron Wednesday at 9P
Posted by Brian Steele on
Amy Smart is one of those actors who has been in pretty much everything. Comedies, dramas, '90s teen movie classics…she's done them all. With Amy's role as Dave Anthony's new slap-happy wife on Maron, we thought we'd look back at some of her best roles.
5. Crank, Eve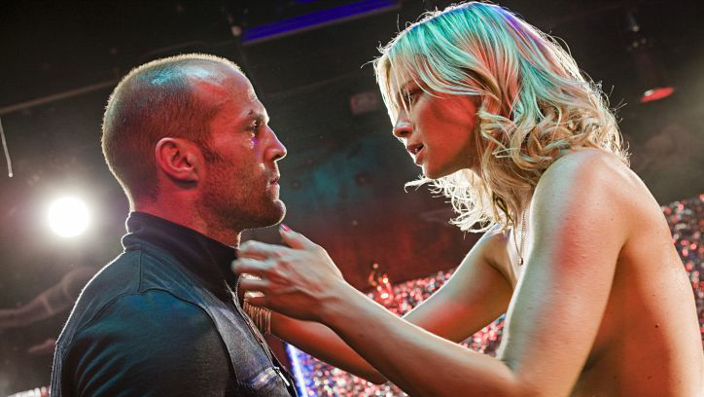 Lionsgate
Starring in this high-octane blockbuster as Eve, a saucy stripper who would do anything to keep her ex-boyfriend (Jason Statham) alive, Smart kicked ass by tapping some. Statham's hunky hitman gets injected with a drug that will kill him if his adrenaline drops, and Smart had to do what any self-respecting ex-girlfriend would: have sex with him in the middle of a crowded street to keep the juices pumping. With that ferociously fearless performance, Smart and Statham tag teamed one of the more memorable sex scenes in movie history. (Click here to see all airings of the Crank movies this month on IFC.)
---
4. Just Friends, Jamie Palamino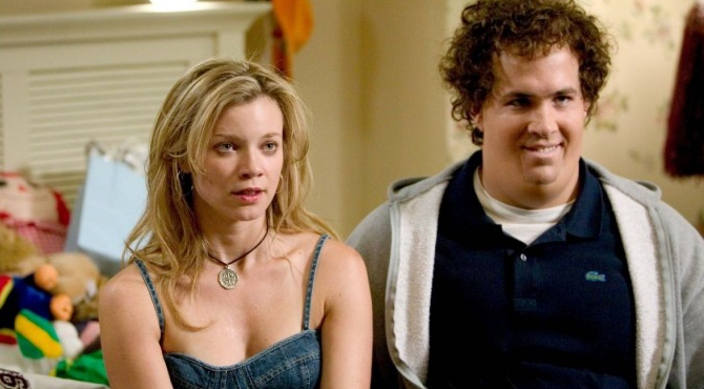 Lionsgate
Smart is perfectly cast here as that girl from high school you could never get over. Fleshing out a fully formed character from the typical "girlfriend" part, Smart makes Jamie Palamino someone we all want to be more than "just friends" with. A silly comedy with a plethora of broad performances, Smart's grounded acting gives this movie some heart.
---
3. The Butterfly Effect, Kayleigh Miller

New Line Cinema
You don't tend to think of Ashton Kutcher vehicles as a chance to really show your range, but Smart got one of the best parts of her career in this mind bending sci-fi thriller, as a girl whose life is constantly being rewritten by the time traveling shenanigans of the former That '70s Show cast member. From a small town girl with a dark secret to the ultimate sorority sister to a drug addicted prostitute looking to end it all, Smart brings a depth and believability to each incarnation of Kayleigh Miller, a girl who proves that if you love someone, sometimes you have to set them free.
---
2. Justified, Alison Brander

Sony Pictures Television
Justified may get overlooked when talking about the recent Golden Age of Television, but pound for pound, it was one of the most gripping series of the last decade. Smart, thankfully, got a season to strut her stuff, playing a tough-as-nail social worker who could go toe-to-toe with Timothy Olyphant's U.S. Marshal Raylan Givens. Instead of immediately being won over by his cavalier charm, Smart's Alison Brander made him work for it, creating one of the great romances of the show's history. A natural in the world of Elmore Leonard, Smart showed she could play a tough-talking, down home girl with the best of them.
---
Tie: 1. Road Trip and Varsity Blues, Beth Wagner and Julie Harbor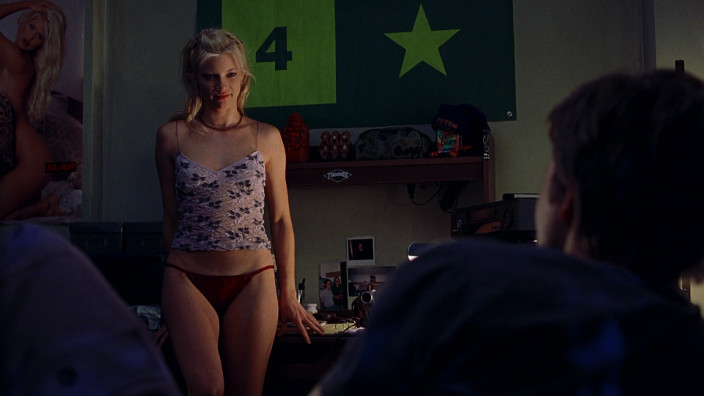 DreamWorks Pictures
Ms. Smart first got noticed in this pair of teen flicks, as sassy girlfriends who were far cooler than the dopes they dated.