Ken Marino Gets a Front Row Seat to Marc's Meltdown in Clip From Maron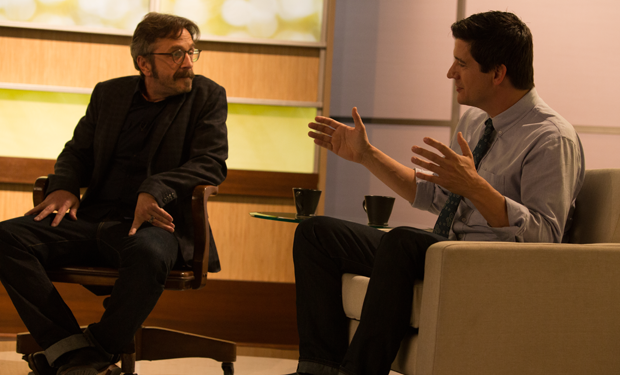 Posted by Melissa Locker on
When you're in a shame spiral, sometimes there's collateral damage and on this week's Maron, it's Ken Marino.
On the season finale of Maron, which airs tonight at 10p, Marc is spiraling out of control after he is prescribed Oxycontin for the back injury he got while working out with pro-wrestler CM Punk. While any addiction-related flare-up is bad news, the timing couldn't be worse, because it's the first day of filming for Marc's new talk show and his interview with the Wet Hot American Summer and The State star go from bad to really bad and really quickly.
Is Marc going to blow everything he has been working so hard to achieve? Will Ken Marino ever talk to him again? Is Marc ever going to stop squirming in his chair? Watch and see:
video player loading
.
.
.