Listen to Walking Dead Creator Robert Kirkman Talk About the Show's Potential Ending on Marc Maron's WTF Podcast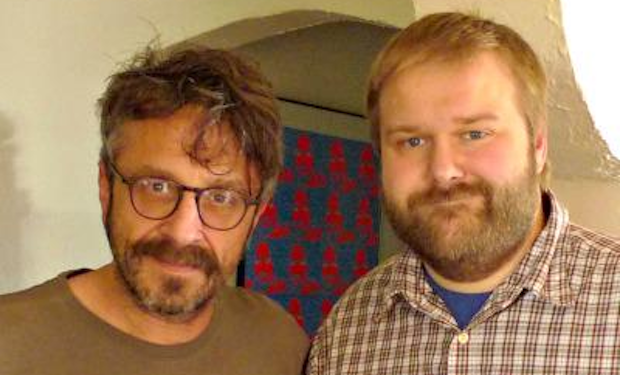 Posted by Derrick Rossignol on
On today's episode of WTF with Marc Maron, our favorite podcast host sits down with a guest who is more proficient in the other type of comic — The Walking Dead creator and writer Robert Kirkman. The two talk about the basics of the comic book industry and Kirkman's rags-to-riches story of entering said industry by self-publishing his first comics from his home in Kentucky.
Marc's old friend Bob Fingerman also stops by and talks about Minimum Wage, his comic book series that recently returned from a 15-year break. Marc himself was drawn in as a character in the issue released on July 1st. Comedy Bang! Bang! host Scott Aukerman, Patton Oswalt, David Cross and a bunch of other very funny people are Minimum Wage fans, so there's obviously something cool going on there. Well, obviously: a caricature of the pent-up Maron rage is captured within its pages.
For more on The Walking Dead and Fear the Walking Dead, visit our friends at AMC.