Marc Is Going Corporate in New Clip from Maron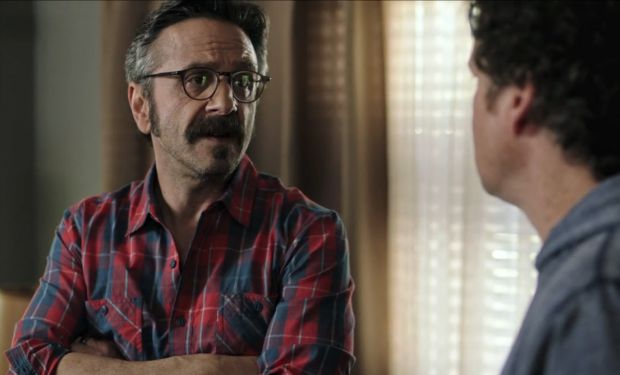 Posted by Melissa Locker on
Marc Maron has always had a rebellious streak and has been known to fight the power and flip the bird to the man on occasion, but he's not above taking a corporate comedy gig if it will make his brother happy.
On this week's Maron, Marc is willing to bite the bullet and head to the corporate retreat/Jimmy Buffet fan gathering in the hopes of finding familial harmony, but that's not good enough for his friend Dave. Watch the clip below and you'll soon realize that if you're not outraged, you're not paying attention. Or in the word's of Portlandia's biker, Spyke: Marc Maron is Corporate!
video player loading
.
.
.