Marc Calls on the Podcasting Avengers for His Battle Against a Patent Troll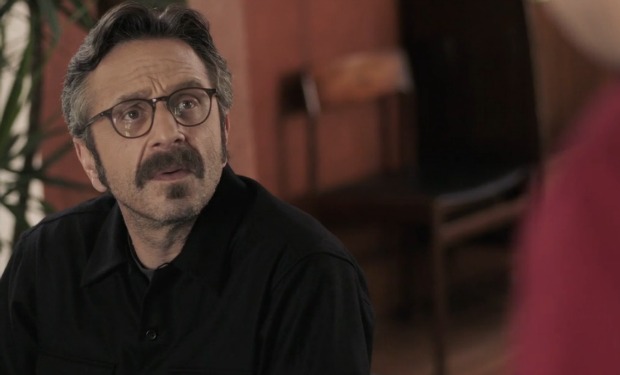 Posted by Melissa Locker on
When Marc finds out he is getting sued by a patent troll eager to make a buck off of his WTF podcast, our favorite comedian/podcasting great springs into action.
On this week's Maron, Marc is getting ready for battle with an insidious enemy, but he knows that he needs reinforcements. He sends out the podcasting bat signal (we assume that's what his WTF rings are for) and calls a meeting of fellow podcasters at the Hall of Justice, a.k.a. his living room, to draw up battle plans. He even made snacks. Unfortunately, his podcasting Avengers may not be quite ready to head to the front lines.
Check out a clip from the new episode of Maron below.
video player loading
.
.
.