MMA Star CM Punk Wants to Pump Marc Maron Up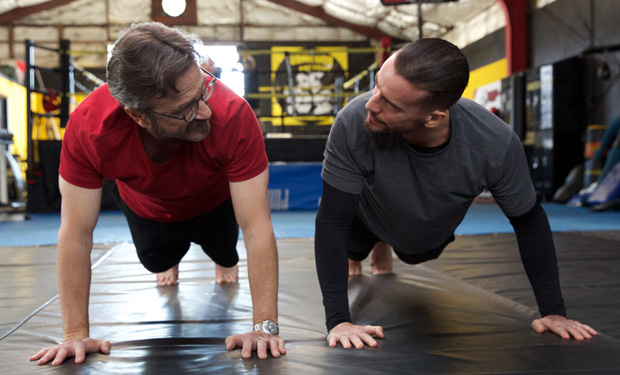 Posted by Melissa Locker on
Wrestler-turned-MMA star CM Punk is training Marc so his "little lady arms can look good in his dress for the PTA fundraiser", or, you know, to get in shape for his new talk show pilot. In this new clip from Maron, these two are supposed to be pressing iron, but they seem better at butting heads. Does Punk sense a little bit of attitude coming from Marc? 'Cause that's not going to fly.
video player loading
.
.
.
Then wrestler Colt Cabana stops by Marc's garage for a podcast taping and points out that Marc is not making particularly healthy life choices and even offers to train him—not that Marc takes him up on the offer.
video player loading
.
.
.
Maron airs on IFC on Thursdays at 10p