10 Things We Learned About Judd Apatow From His WTF with Marc Maron Episode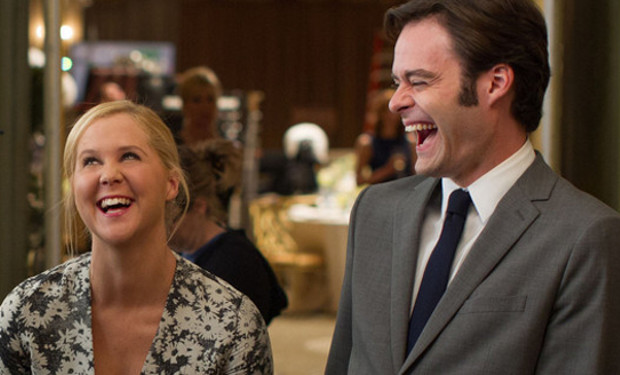 Posted by Brian Steele on
Judd Apatow long ago made the leap from comedy director to all-out brand. He recently sat down with Marc Maron on the WTF Podcast to discuss his new book Sick in the Head: Conversations About Life and Comedy, his new movie Trainwreck, and his fear of death. Here are 10 things we learned about the current king of big screen comedy.
---
10. He Thinks Letterman Blackballed Him
Apatow has always been a bit confused by the solid decade between his first appearance on David Letterman's The Late Show, and his second. That doesn't mean the neurotic director doesn't have a few theories as to what caused it. One centers around a letter he once wrote to a staff member of Letterman's, calling her a nasty word after he flew out for an interview, only to find the position already filled. Another has to do with a lengthy, largely unfunny bit about the MPAA he milked during his first appearance on the show. Either way, no one ever told him what the problem was.
---
 9. Who Is Seth Rogen?
Apatow laughingly remembers the time he threw a charity gala honoring Seth Rogen. The only problem, Rogen wasn't yet famous, and had never done anything worth celebrating. The award was apparently to honor him for all the good things he might do someday. Various stars came to honor the completely unknown comedian, some more confused than others.
---
8. Stephen Colbert is Going Places
Apatow talks about his admiration for Stephen Colbert, who he says is a talent that would be remarkable at anything he did. An ardent fan of The Colbert Report, Apatow points out how the late night comedian started straying from his established persona later in his run, singing songs and the like. It just showed he was ready for The Late Show, and the chance to reach a broader audience.
---
7. Seinfeld is Insignifigant
Apatow tells a story about Jerry Seinfeld, in an attempt to illustrate how different the two men are. When Seinfeld was running his eponymous sitcom, he would keep a picture of outer space in the writers room, to remind him of his own insignificance. Apparently, it calmed him. Apatow doesn't relate to that at all, finding his own insignificance panic inducing.  
---
6. He's Afraid of the Quiet
In fact, lots of things panic the comedy auteur. He tells Maron that the main reason he works so hard, and so often, is because the quiet terrifies him. 
---
5. Amy Schumer is Fearless
Apatow express awe at watching the way Amy Schumer works. While he often has to force actors and comedians to go deeper, and more personal, she beats him to the punch. He actually finds himself pulling her back in at times. He also loves that, in the end, she is a killer joke writer. If he asks her to punch-up a line, she'll work it over in the corner, and then come back with ten better ones.
---
4. Daughters Are Like L.A. Weather
Apatow says he's sad thinking about the fact that his oldest daughter, Maude, is going away to college next year. Still, he's grateful for the time he still has with her. He says life without kids is a lot like the weather in Southern California. Without it, years just fly by, and you don't even notice.
---
 3. He Has No Idea How to Parent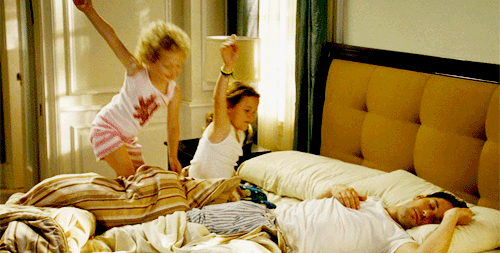 Apatow does admit that he spoils his kids, but only because he doesn't want to punish himself. He wants to fly first class, so they just come along for the ride. He figures the first half of his life was crappy, and the second half has been great. His kids will basically have the same deal, only in the reverse. Besides, he knows Jake Kasdan, who is the nicest guy in the world, and his father wrote Star Wars, so things have a way of working out.
---
2. Being a Director Takes One Thing
Apatow gets excited talking about how Marc has started directing his show, IFC's Maron. He says there's only one way to become a director, and that's to direct. Same goes with producing. Produce something, and all of a sudden everyone says you're a producer. That's how he became one, at least, and he's not entirely sure what that word even means.
---
1. He Admits to Being a Terrible Actor

Apatow also apologizes for agreeing to be on Maron before backing out. He says it took reading the script for him to remember that he has no idea how to act. Besides, Jeff Garlin got the part, so it all worked out in the end.