President Obama Is Coming to Marc Maron's WTF Podcast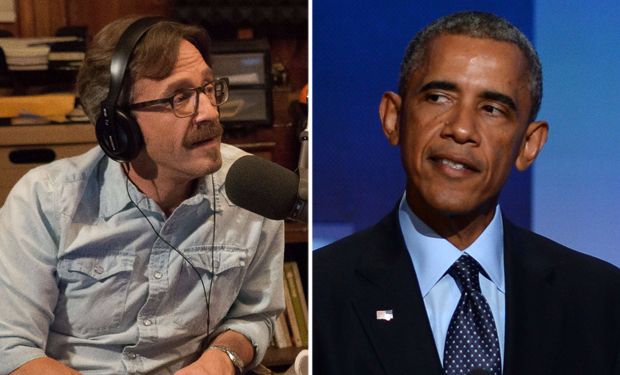 Posted by Melissa Locker on
In today's WTF news: President Obama will be a guest on Marc Maron's WTF Podcast. While this sounds like a joke—tell Marc that the President of the United States of America is coming to his garage just to see his head explode with anxiety and stress—it's one hundred percent real.
While completely wild, the president has already proven that he has a great sense of humor and proven it with appearances on Between Two Ferns and his comedy routine with one half of Key & Peele. The episode of WTF will debut on Monday, June 22.
For a glimpse of what is in store for the Commander in Chief when he comes to Marc's podcast, watch this clip of Dr. Drew Pinsky from tonight's brand new episode of Maron:
video player loading
.
.
.
Maron airs on IFC on Thursdays at 10p