Marc Heads to Anger Management in New Clip From Maron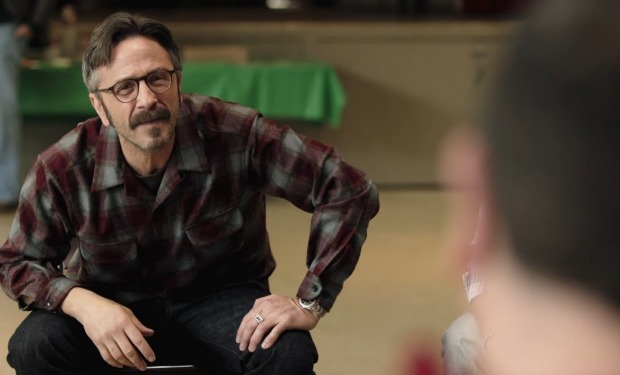 Posted by Melissa Locker on
Marc Maron is very in touch with his emotions. As anyone who has watched his TV show or listened to one of his monologues from his WTF podcast or seen his standup routine knows, he has spent a lot of time in therapy and A.A. meetings and can rattle off his triggers and his issues and his emotional baggage like a fourth grader reciting the Gettysburg Address in the school play.
On this week's Maron Marc decides to tackle a new one: his anger management issues. In a new clip from the show, Marc goes to speak to a support group about his hair trigger and he brings a little something for show and tell.
video player loading
.
.
.