10 Things I Learned From Marc Maron as a Young Comic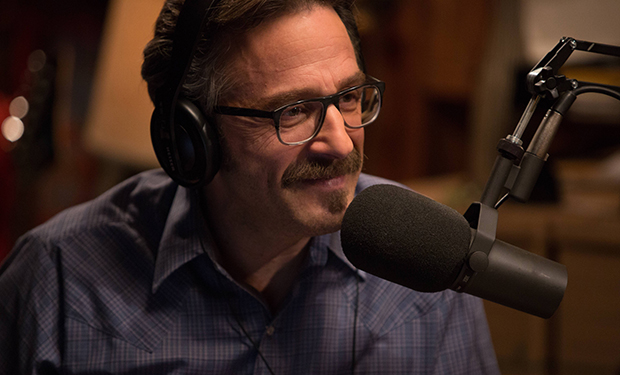 Posted by IFC on
By Nikki Wantz
Being a struggling stand-up is not easy. Having to handle hecklers, getting down a "tight five" in the hopes of making an audience laugh and the general malaise that comes with competing over the big game on the bar television. Why stick it out? Marc Maron seems to be an overnight success 20 years in the making. His hard work is admirable to say the least. Listening to his WTF podcast and watching his IFC show, he gives us hope that we all can get there. Here are the top 10 things I have learned from watching Marc Maron's career as a young struggling comic.
10. It's okay to be sober.
Marc has been sober since he was 35. I'm not in AA or anything but I've quit drinking for a while and thought I would lose my edge being sober. It's had the exact opposite effect. I can still write jokes! Marc makes it cool to have a clear head.
---
9. It's possible to find fame late in the game.
Sure, Marc had some HBO specials and has been a well-respected comedian for years, but it was his WTF podcast that helped him reach a much broader audience. And Marc turns 52 this year. Gives me hope as a newer comedian that I can still make a mark even though I'm in my mid-thirties. I've got time!
---
8. It's cool not to have kids.
I've never had a biological clock. I've never wanted to have kids. Listening to Marc's podcast and seeing the show we know that NOT having a child is a monumental decision for any human being. And it's not for everyone.
---
7. You've got to work hard.
Marc makes his devil-may-care attitude seem effortless but he works hard and can be hard on himself. Beating yourself up is part of the game of life for your art. It's okay to push yourself to your limits to get to the best place you can be.
---
6. Have a cheat day once in a while.
We know that the Marc on Maron has issues with eating that stems from his mother's vanity. I'm sure some of that stems from real life. I have taken on his cheat day approach and it WORKS! Not only a funny comedian but a diet guru! Marc should write a book!
---
5. Dance to the beat of your own drum.
Marc plays by his own rules. He did what worked for him and ran with it and he didn't give up. Everyone has something they are good at. Find out what works for you.
---
4. Own being an outsider.
Marc always seems like he's uncomfortable when out and about with his celebrity comedian friends. This is the life of the comedian. Never fitting in is the norm for us and Marc makes it look so good.
---
3. You don't always have to be the cool guy.
Sometimes when Marc tries too hard to be the cool guy in the room he falls short. He's funny without trying too hard. Like Oscar Wilde once said, Be yourself. Everyone else is taken.
---
2. Take every day as it comes.
Not everyone is going to kill the room with laughter every time. Not everyone is going to be on every second of the day. It's okay to have a bad night. It's what keeps you humble in the comedy game.
---
1. Learn from your mistakes.
After two failed marriages and countless doomed relationships, Marc has learned who he is through the trials and tribulations of dating, relating and mating. The delicate balance of being an artist and a partner is not an easy path. Marc is still trying to figure it out and hell, so am I.
Nikki Wantz is a stand-up comedian and writer based in Los Angeles. Follow her on Twitter, why don't ya?