Maron's 11 Most Hilariously Awkward Comedian Cameos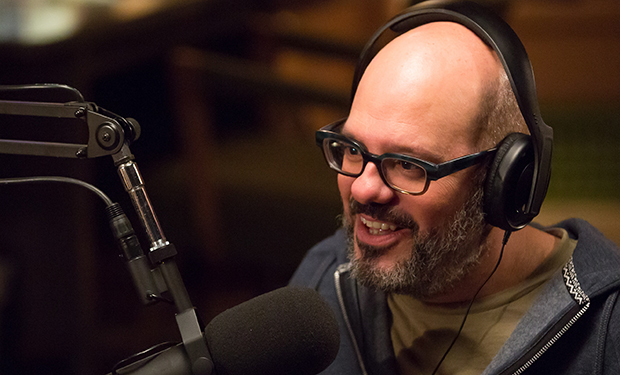 Posted by IFC on
By Nikki Wantz
Marc Maron knows how to pick some of the best comedians around to add some hilarious banter to his show. Some are crazy, some funny and some downright sad. Here are the top 11 funniest comedians to guest on Maron. In no particular order, of course.
11. Eddie Pepitone, "Desert Road Trip"
Eddie Pepitone is one of the forerunners of self-deprecating humor, and in this episode he doesn't disappoint. He plays Stu Carbone, a troubled yet engaging has-been comedian who makes Marc rethink his life decisions.
---
10. Tig Notaro, "Mouth Cancer Gig"
Tig Notaro has a brief, but noteworthy, cameo as Sydney, a concierge at a Lubbock, Texas hotel where Marc is staying. Tig brings a comical and bizarre life to Sydney, saying such memorable things as "I'm not allowed to give out medical advice anymore" that seems perfectly normal in Marc's world. The biggest problem with having Tig Notaro doing a brief cameo is it makes us want more Tig Notaro.
---
9. Caroline Rhea, "Nostalgic Sex Buddy
Newly single Marc wants no frills sex? When fellow comic and former flame Caroline Rhea bursts onto the scene it seems like he's met his perfect match. Sadly for Marc, he gets more then he bargained for.
---
8. Rachael Harris, "The Yoga Teacher"
Rachael is not only honest-to-goodness cute, she's also the type of person you want at your next dinner party. Marc and Rachael seemed like they could have had a meaningful relationship but, not unlike Marc, both still want to date emotional terrorists.
---
7. Joey Diaz, "The Joke"
Joey Diaz plays Bobby Mendez, an old school goodfella who likes the party as much as the punchline. He's inappropriate but so kindhearted even when he messes up, you can't help but love him.
---
6. Chris Hardwick, "Marc On Talking Dead"
Nerdist founder/comedian Chris Hardwick brings out the angst in Marc when he appears as a guest on Talking Dead (in real life, Maron has been a guest on Hardwick's other show @Midnight several times). The episode creates a feud between Marc and Chris that echoes experiences Marc has had with other younger comedians.