Marc Maron Talks About Being Heckled by a Canadian Baby on Kimmel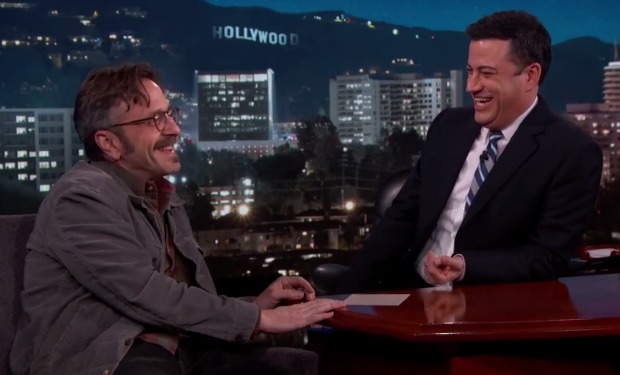 Posted by Melissa Locker on
There's just something about Marc Maron. Sure he has a lot of fans who fill theaters while he's on the road and a TV show whose third season is premiering tonight at 10p, but there's still something about him that can make even the kindest and most genteel among us a little edgy. So it wasn't completely surprising that when he stopped by Jimmy Kimmel Live! he had a story that went from making a nice family feel uncomfortable and ended with Marc getting heckled by a Canadian baby.
Then, Marc explained that sometimes the casting decisions on Maron are made just as acts of revenge on Twitter trolls:
Want the latest news on Maron? Like the show on Facebook and follow us on Twitter@MaronIFC .
Maron returns to IFC on tonight at 10p