Marc Maron Has Noticed Something Weird About Hollywood Agencies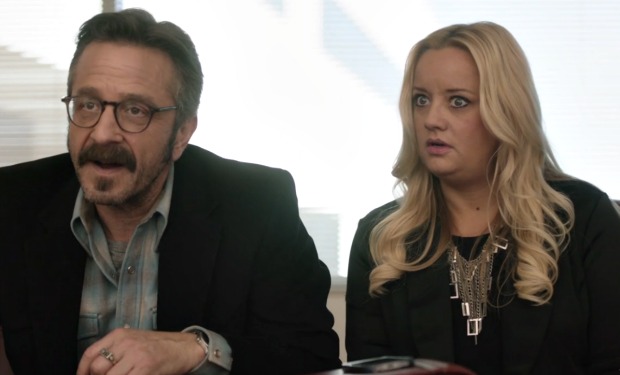 Posted by Melissa Locker on
Clear you calendar and cleanse your palate, because tonight at 10p Maron returns to IFC for a brand new season of permanent misery, personal life mayhem, and plenty of Marc Maron.
In this clip from the season premiere, Marc wants to start a talk show, but first he will have to endure the process of looking for a new agent. He reluctantly heads out for a few meet-and-greets with some interested agencies, but he soon starts to notice something strange about these Hollywood types. Did he somehow end up living in Stepford? Or is this some reboot of Groundhog's Day, but without Bill Murray?
video player loading
.
.
.