10 Times Marc Maron Had Bad Luck With Women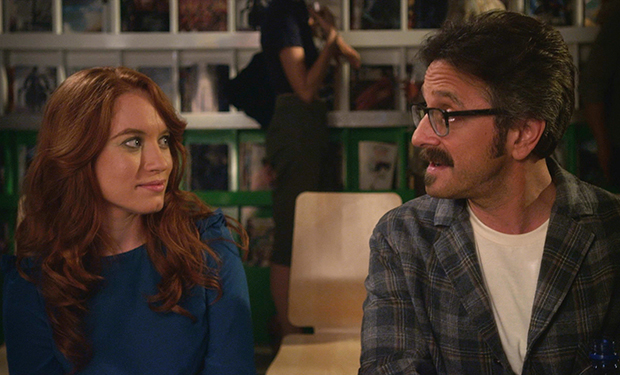 Posted by IFC on
By Nikki Wantz
Marc Maron might be considered a self–obsessed misanthrope with a particular "je ne sais quoi" that keeps us glued to our televisions every week, but the real meat in Maron's muddled misadventures are the women. They are interesting, complex and often bring out the best (and worst) in Marc. Let's honor them by counting down some of the most memorable women on Maron and their cringe-worthy encounters with the show's star.
10. Shay, "Boomer Lives"
Shay was Marc's good-natured neighbor who also had a missing cat. It seemed like they had an instant chemistry until Marc finds out she's not buying what he's selling. Oof. Back to the drawing board.
---
9. Caroline Rhea, "Nostalgic Sex Buddy"
Newly single Marc wants no frills sex? When fellow comic and former flame Caroline Rhea makes an appearance it seems like he met his match. But he ends up getting more than he bargained for.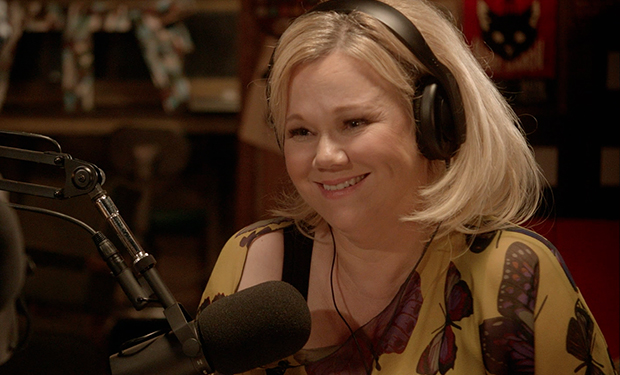 ---
8. Rachael Harris, "Yoga Teacher"
Marc saw a meaningful relationship with Rachael. (It helps that they both share a common bond in dating emotional terrorists.) Unfortunately, Rachael wasn't done with dating screwed up guys and ended up leaving Marc in the dust. At least he tried!
---
7. Sydney, "Mouth Cancer Gig"
Sydney (Tig Notaro) was the concierge at the Lubbock, Texas hotel where Marc stays while on the road. He shows her an unsightly sore on his mouth, to which she replies, "I'm not allowed to give out medical advice anymore." (Anymore? What's the story there?)
---
6. Justine, "Dominatrix"
Justine was so nuts, she had an entire episode named after her chosen profession. They say don't judge a book by its cover but you can barely get through a few pages of Justine without cringing. Run, don't walk away. When he could have had a nice girl, which leads us to…
---
5. Megan, "Dominatrix"
Megan was perfect for Marc. She's beautiful, articulate (aside from not listening to The Stooges) and was generally interested after Illeana Douglas gave her the hard sell. Even after he went with Justine, she gave Marc another chance. Geez Marc, fall for the nice girl already!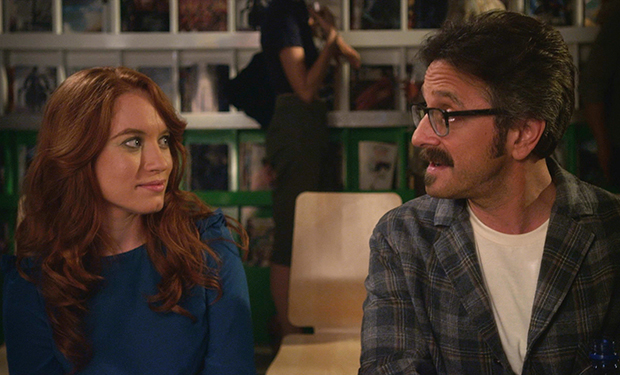 ---
4. Lauren, "White Truck"
Marc meets Lauren in a parking lot and before they know it sex happens (well, that was easy). Little did Marc know about the husband she was kinda sorta leaving but actually wasn't. Pro-tip: If you're not sure someone is getting divorced, make sure you have a shotgun handy or at least a pair of boxing gloves.
---
3. Alexia, "A Real Woman"
Alexia is beautiful, age appropriate and knows good tunes! Too bad she had ulterior motives leaving Marc in an awkward unexpected position. Sadly, not a first for him.
---
2. Toni Maron, "The Mom Situation" and "Marc's Family"
It's not going out on a limb to say his mom is a major reason Marc has issues with the fairer sex. She's cruel, vapid and might make a better Disney villain than a mother.
---
1. Jen, Various episodes
Jen was the closest Marc has come to a serious relationship thus far. They even lived together for a while, even though the whole thing was based on a lie. Will we see Jen again? For Marc's sake, it's probably best if we don't.