Marc Maron Talks Living Through Comedy in This Misery Loves Comedy Trailer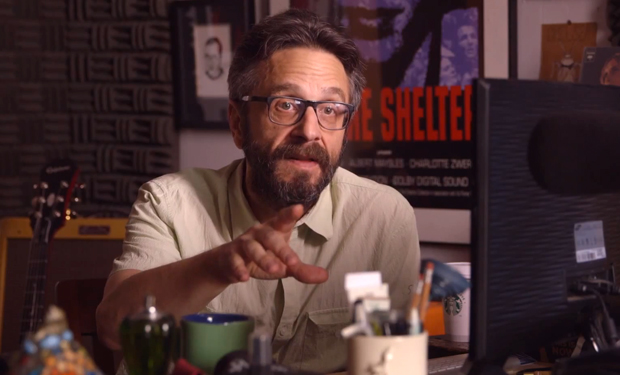 Posted by Melissa Locker on
For his new film, Misery Loves Comedy, comedian Kevin Pollack interviewed some of the biggest names in comedy about what makes them want to get up on stage and tell jokes in the hopes that people will laugh at them. Included in the mix are Martin Short, Jimmy Fallon, Larry David, Amy Schumer, Tom Hanks, Judd Apatow, Jim Gaffigan, Maria Bamford, Steve Coogan, and, naturally, Marc Maron.
Ahead of the film's theatrical release next Friday (it's out now on iTunes and Amazon) Splitsider posted this clip from the movie, featuring Marc, who is kind of the poster boy of misery loving company, talking about how he got into comedy to find a voice that would help him manage life.
Here's the official trailer for Misery Loves Company:
Want to see Marc for yourself? Get tickets to see Marc's Maronation Tour.
Want the latest news from IFC? Like us on Facebook and follow us on Twitter@IFC
Maron returns to IFC on Thursday, May 14 at 10p