11 Things We Learned About Harry Shearer From His 'WTF' Episode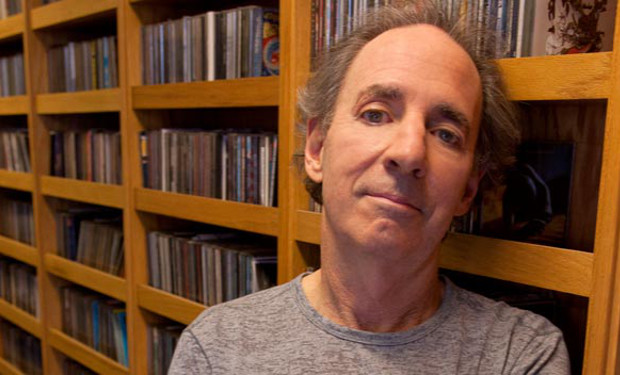 Posted by Brian Steele on
Harry Shearer, best known for his work on The Simpsons, This is Spinal Tap, and Saturday Night Live, recently sat down with Marc Maron on the WTF Podcast to discuss his new series "Nixon's the One," now airing on YouTube.
He also managed to touch upon his early days in the business, his rocky relationships with fellow comedians, and his perfectionist nature. This episode was, in the immortal words of Mr. Burns, "excellent."  Here are a few of the highlights.
11. John Belushi Once Tried to Force Him to Drink
You're forgiven if you don't remember Harry Shearer's first stint on Saturday Night Live — he joined the show in 1979 but was initially kept out of the opening credits. Shearer later found out from Bill Murray that Lorne Michaels failed to inform the cast that he was hired as a writer/performer, and not just a writer, which caused some tension when everyone wondered why Shearer was writing roles for himself. The future This Is Spinal Tap star also recalls a time when the late John Belushi literally tried to force him to drink some booze.
---
10. Dick Ebersol Was More Wide World of Sports Than SNL
After Lorne Michaels left SNL, Harry Shearer came back to the cast during the 1984-1985 "celebrity" season that included stars like Billy Crystal and Martin Short. According to Shearer, Dick Ebersol, who was running SNL at the time, once put $50 on a camera, and told cast members Julia Louis-Dreyfus and Mary Gross that the first one to flash him would get the reward. He says that Mr. Ebersol, coming from the world of broadcast sports, seemed to think this was funny.
---
9. He No Longer Speaks to Albert Brooks
Shearer has trouble accepting his reputation as being difficult, even though he admits to falling out with former friends and collaborators Albert Brooks and Michael McKean. For instance, he says the reason he and Albert no longer speak dates back to a disagreement about the movie Real Life, which they co-wrote. Harry was supposed to co-star, but Albert said he couldn't picture him as anyone but himself. Harry was not pleased.
---
8. The Voice of Mr. Burns Was Once a Child Star
Prior to comedy, Shearer got his start as an actor at the age of 7, booking his first audition for The Jack Benny Program. He never planned to continue acting as a grown-up, instead hoping to teach, become a journalist or work in politics. He actually ended up doing all three on some level, including covering the Moon landing and the Watts Riots for Newsweek.
---
7. The Beach Boys Helped Him Avoid the Draft 

Harry escaped being drafted into the Vietnam War by hiring the Beach Boys' lawyer, who had successfully gotten them out of serving as well.
---
6. He's Got a Voice for Radio
In the late '70s, Harry chose joining the cast of Saturday Night Live over becoming the first host of NPR's Morning Edition in 1979. He would later work with the radio station, recording his long running "Le Show" at KCRW in Los Angeles.
---
5. The Members of Spinal Tap (and Monty Python) Don't Get Along
Even though we wish it weren't true, Shearer confirmed that he isn't exactly best pals with the rest of the Spinal Tap gang these days. Bursting our comedy bubble even further, Shearer revealed that the only reason Monty Python recently reunited is that they lost a lucrative lawsuit, and that they all secretly hate each other. He declined to speak further on it, but claimed two members told him this separately.

---
4. He appeared on one of the few hostless SNL episodes
When he returned to SNL during the 1984 season, Shearer tried to convince Dick Ebersol that the show didn't need a guest host every week and could survive on the power of its cast. The first episode of the season was subsequently host free, and featured the classic Shearer/Christopher Guest/Martin Short sychronized swimming sketch. But a week later, guests hosts returned. Hey, it is SNL after all.
---
3. He had some hilarious SNL parting words
Harry left Saturday Night Live for the second, and final time, in the winter of 1985. He told the AP that he left for creative differences. "I was creative, and they were different."
---
2. He was a driving force behind The Simpsons' cast pay raise
Harry says that he is both overpaid and underpaid as a performer for The Simpsons. Overpaid, because it's ridiculous how much money he makes for doing something he loves, but underpaid because of the amount of money parent company Fox makes off of it. He also helped the cast organize for their recent salary negotiations.
---
1. He learned upright bass from a rock legend
While Harry taught himself how to play bass, he says Jim Fielder from Blood, Sweat & Tears taught him how to play upright bass for "The Folksmen," a Saturday Night Live sketch that would eventually evolve into the film A Mighty Wind.
Check out the episode on the WTF Podcast site to find out why Harry believes comedians get into comedy, how he met Albert Brooks, and what legendary Looney Tunes voice Mel Blanc once gave him.