Marc Maron Told Conan All About His Hatred of Kale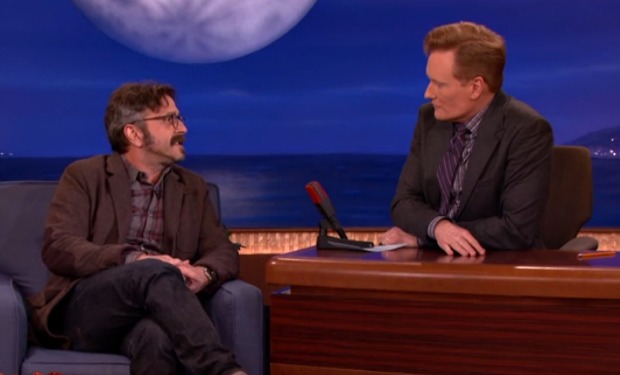 Posted by Melissa Locker on
Marc Maron had one question for Conan O'Brien when he stopped by Conan last night: When did kale turn from buffet garnish to life essential? And who is putting bacon in our popcorn? Marc's theory: Two years ago bacon and kale replaced good and evil in our culture. Check out the full anti-kale rant while you continue to digest your Thanksgiving dinner:
While Marc may be no big fan of kale, he does like something: Skype Sex. Marc has been visiting Conan for many years and the ups and downs of his relationships are frequent conversation fodder. This time, Marc tells Conan the secret to long-distance relationships involves technology that lets you say romantic things like, "Come closer so your head is normal size."
Want the latest news on Maron? Like the show on Facebook and follow us on Twitter@MaronIFC .