Marc Maron Talks Being an Overnight Sensation Decades in the Making on Today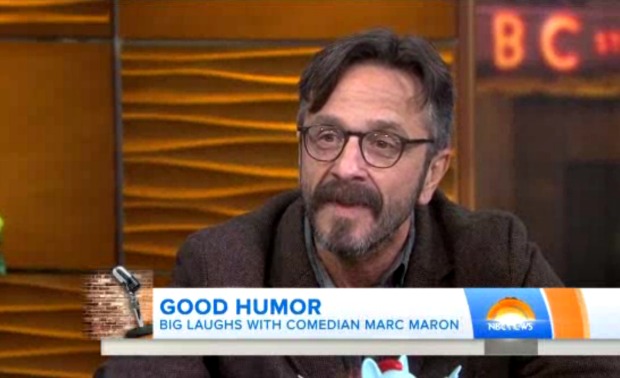 Posted by Melissa Locker on
Marc Maron stopped by Today this morning, despite the fact that, according to host Willie Geist, his stand-up routines are something that "we can't show or repeat on this program." Despite the challenges, Marc managed to have the entire cast in stitches and Al Roker had to struggle to keep a straight face during the segment.
In their interview, they talked about how Marc is handling success, his sold out shows at the New York Comedy Festival, why host Tamron Hall doesn't think Marc has game and why everyone should tune in for Maron.
Marc, rest assured, it's not just a phase we're going through:
Visit NBCNews.com for breaking news, world news, and news about the economy
Want the latest news on Maron? Like the show on Facebook and follow us on Twitter @MaronIFC.