This Week on Maron: Marc Accidentally Steals a Joke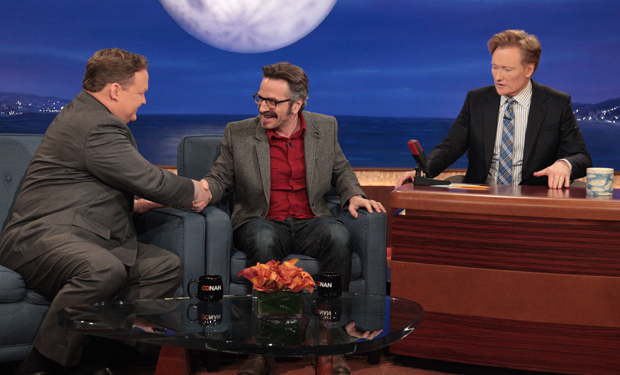 Posted by Melissa Locker on
Whatever the jungle — urban, gym, or book — there are rules. And that includes the dark jungle of the stand-up comedy circuit.
This week on Maron, Marc breaks the ultimate comedy rule and steals another comic's joke. The faux pas was just an accident, but that doesn't mean Marc doesn't feel guilty about the mistake. Tune in on Thursday at 10p to find out what happens.
Want the latest news on Maron? Like the show on Facebook and follow us on Twitter@MaronIFC
Maron airs on IFC on Thursdays at 10p.