Marc Maron Talks About Stumbling Towards Success on CBS This Morning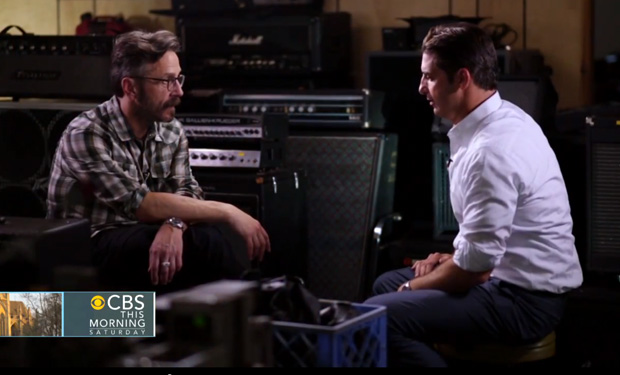 Posted by Melissa Locker on
"Bitterness is just amplified self pity," says Marc Maron in a stand-up clip that CBS This Morning used as a sort of shorthand to describe Marc's brand of comedy during the show's interview with the comic on Saturday.
Marc chatted about the long hard road he's taken on the stand-up comedy circuit, his eventual decision to start a podcast out of his now-infamous garage and finding success in an unlikely format and now, as the star of his own semi-autobiographical TV show, Maron.
Watch the clip for the behind-the-scenes tour of Marc's garage and the trip down memory lane via some great early stand-up clips:
Want the latest news on Maron? Like the show on Facebook and follow us on Twitter@MaronIFC
Maron airs on IFC on Thursdays at 10p.