Marc Maron Talks About Fueling His Rage on Late Night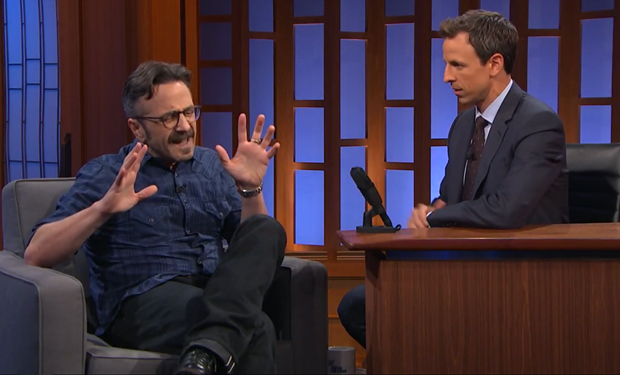 Posted by Melissa Locker on
Marc Maron knows that he has a thing for being angry. While tapping into that anger has provided a lot of fodder for his stand-up career, it has also lead him to engage in some potentially unwise behavior. Like, say, yelling at an inanimate object on national television. When he stopped by Late Night with Seth Meyers last night, he narrowly avoided publicly hollering at a pesky stair, but he did recount another even riskier behavior, which, naturally, involved coffee:
Marc may have only recently discovered a talent for driving in reverse (see previous clip), but during a visit to his doctor's office, he found yet another previously hidden talent: Lying quietly in an MRI machine. Watch him talk about the marvels of modern medicine below.
Want the latest news on Maron? Like the show on Facebook and follow us on Twitter@MaronIFC
Maron airs on IFC on Thursdays at 10p.