Marc Tells Jimmy Kimmel About the Day His Childhood Died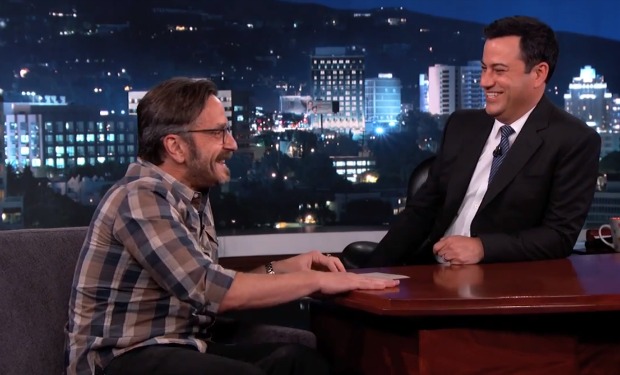 Posted by Melissa Locker on
Marc Maron stopped by Jimmy Kimmel Live last night to share some valuable life lessons he picked up from local television celebrities during his childhood in Albuquerque, New Mexico. Remember kids, sometimes things are in the bible for a reason:
Then Marc told Jimmy about The Case of the Two Kevin Macdonalds, a WTF podcast mix up that left him scrambling:
If you want more Marc and Jimmy action, be sure to check out the time Marc hosted him on WTF to talk about the time Jimmy pulled the most epic televised prank in history on Jay Leno. Listen to that one here.
Want the latest news on Maron? Like the show on Facebook and follow us on Twitter@MaronIFC
Maron airs on IFC on Thursdays at 10p