Things Don't Go Exactly as Planned When Marc Stops by Conan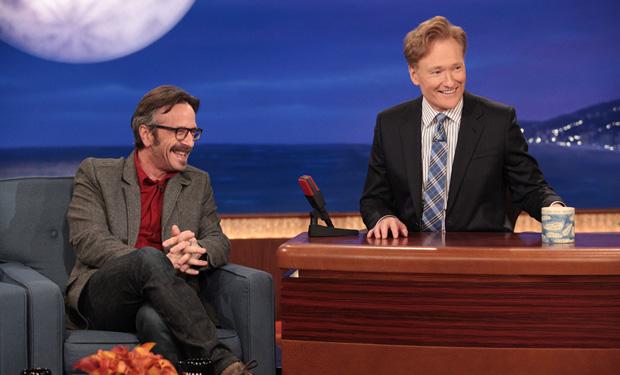 Posted by Melissa Locker on
Hitting the late night talk show circuit is both a badge of honor and a trial by fire for comics, no matter how long they have been in the stand-up comedy business. Those appearances on The Tonight Show or Letterman or Late Night with Seth Meyers can help a comic hone a routine or practice a joke in front of a giant audience or they can tank like an elephant on a seesaw.
Luckily, on this week's Maron, Marc swings by Conan and things go swimmingly. He even manages to improvise a killer line that cracks everyone up, but something about the joke seems off and it bothers Marc …but not as much as it bothers Andy Richter.
video player loading
.
.
.
Want the latest news on Maron? Like the show on Facebook and follow us on Twitter@MaronIFC
Maron airs on IFC on Thursdays at 10p