7 Most Legendary Jackass Stunts of All Time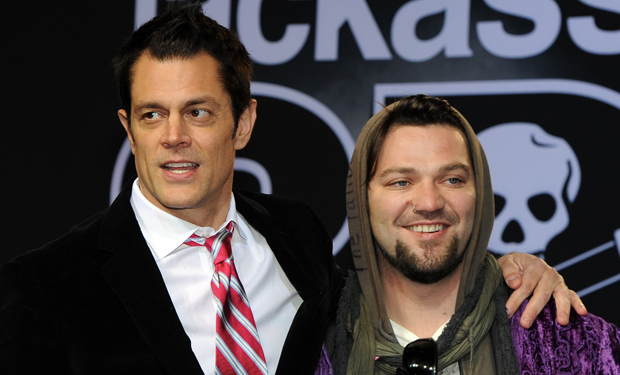 Posted by Evan Saathoff on
As a warning, "Don't Try This At Home" never enjoyed as much significance as when applied to Jackass. This group of knuckleheads went out of their way to hurt and out-gross each other in the most entertaining–and dangerous–ways imaginable. The following 7 stunts represent a legacy no one should envy.
7. The Fart Mask
Flatulence, poop, Steve-O and puke. Jackass has called upon all four at various times, but this stunt combines them all into one barely watchable disgust-a-thon.

---
6. Toy Car Up the Butt
Ryan Dunn shoves a toy car up his butt and makes a poor unsuspecting doctor check it out. This is about as funny as Jackass gets.

---
5. Hardware Store Toilet
The real prank here is not so much that Dave England plans to poop in a display toilet, but that he saves his poop too long and ends up unable to hold it in while driving to the store.

---
4. Terror Taxi
Watching a person hurt themselves can be fun. Watching a person confront a genuine life or death situation beyond their control can be terrifying, particularly when that person unknowingly wears a beard made of pubic hair.