10 Greatest Conan O'Brien Bits of All Time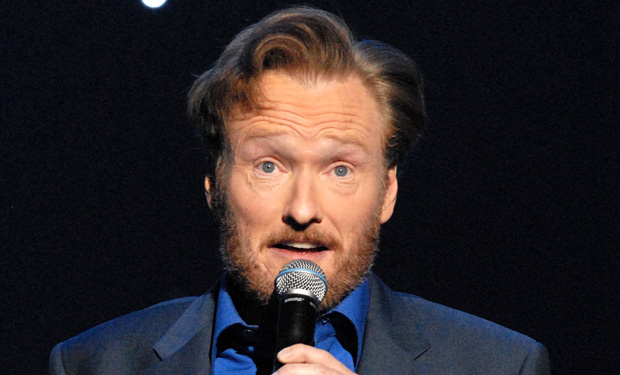 Posted by K Thor Jensen on
In his epic career as a writer and host, Conan O'Brien has brought us thousands of laughs. Before you catch him on Maron this week, let's take a look at some of his greatest moments.
10. Paul Rudd Interviews
This is a collaborative effort, but it's brilliant – every time Paul Rudd is on the show, he presents a clip from '80s flop Mac & Me.

---
9. If They Mated
There's no reason that the cheap Photoshop that Conan's staff uses to create these "celebrity babies" should kill like it does.

---
8. Conan Hates My Homeland
After being on the receiving edge of angry emails from Ukraine, Conan set out to denigrate every single country on Earth.

---
7. Celebrity Secrets
Putting stars in a cheap jail set and having them "admit" obviously fictional secrets is consistently brilliant.

---
6. Pierre Bernard's Recliner of Rage
Put a mild-mannered and severely nerdy graphic designer in a comfy chair, give him a topic and comedy genius is born.