Maron Recap: Sex Monks, Sex Buddies and Benefit Breakups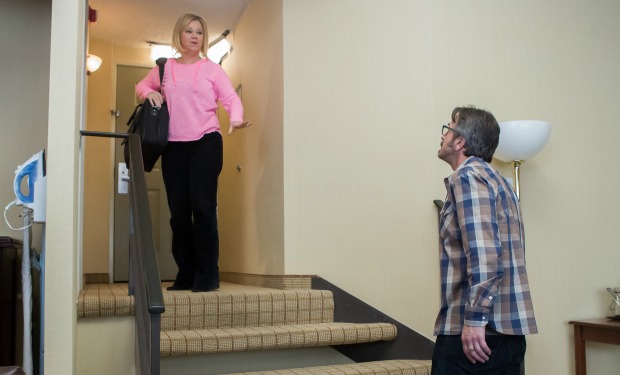 Posted by Melissa Locker on
So …Thai food then?
What would Sabrina the Teenage Witch fans say about this?!:
Same difference?
Just in case anyone wonders why he's single:
Here are some of the Twitter highlights:
To #PhineasandFerb fans, Marc dates Caroline Rhea on tonight's #maron! @MaronIFC

— Steve R Pufnstuf (@Galileo908) June 13, 2014
He should've taken off the socks #maron

— Jeremy Irons (@comedianstar) June 13, 2014
.@marcmaron just doesn't seem like a dad, unless I'm calling him "Daddy" in bed. #Maron

— Cold Roses (@ColdLotion) June 13, 2014
Is there even a thing called friends with benefits zoned? #Maron

— Jesus (@HarveyCryst) June 13, 2014
Watch the full episode now on IFC.com.
Want the latest news on Maron? Like the show on Facebook and follow us on Twitter@MaronIFC
Maron airs on IFC on Thursdays at 10p