Watch the Premieres of Maron and CBB Right Now (for Free!)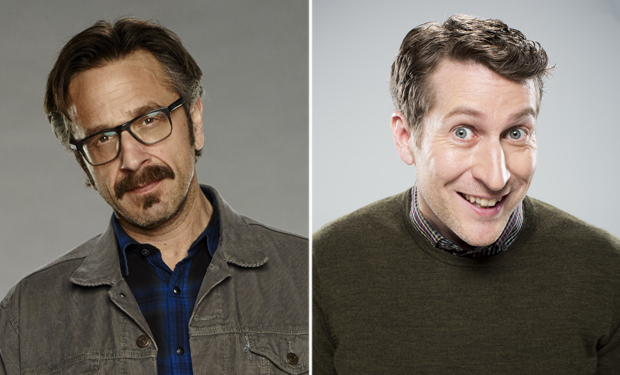 Posted by Melissa Locker on
Guess what?
The season premieres of both Maron and Comedy Bang! Bang! have taken up residence in IFC's Stream Room so you can watch them over and over and over again, whenever the mood strikes you.
Watch as Marc tanks as a guest on Talking Dead when it turns out that his arch-Twitter rival Michael Ian Black is also on the show and host Chris Hardwick is not a fan of Marc's. Then stream to your heart's content as Patton Oswalt stops by Comedy Bang! Bang! to talk about auditioning for Star Wars (spoiler: he didn't get the part).
Want the latest news on Maron? Like the show on Facebook and follow us on Twitter@MaronIFC For the latest on Comedy Bang! Bang!, like them on Facebook and follow them on Twitter@comedybangbang and use the hashtag #cbbtv.
Maron airs on IFC on Thursdays at 10p followed by Comedy Bang! Bang! at 10:30 p