Things Go Very Badly When Maron Stops by The Talking Dead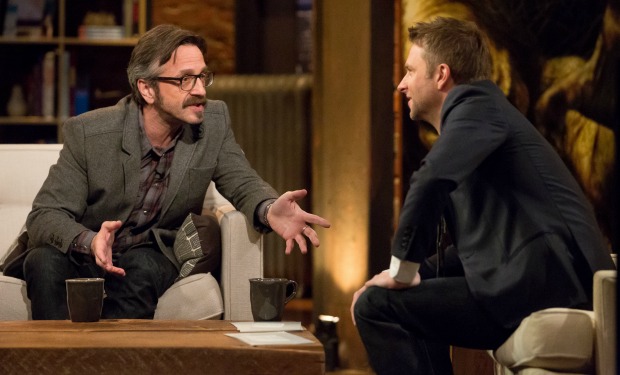 Posted by Melissa Locker on
Marc Maron is very opinionated and doesn't shy away from a fight, especially on Twitter, and over the years, he's ruffled more than a few feathers. While his fans enjoy that about him, some people, like Michael Ian Black and, apparently, Chris Hardwick, don't.
In the new clip from season two of his semi-autobiographical TV series, Maron, Marc takes us to the set of AMC's The Talking Dead where he is tasked with acting professionally, while seated between two people who seem to actively hate him to talk about a show he hasn't watched since the pilot.
video player loading
.
.
.
Want the latest news on Maron? Like the show on Facebook and follow us on Twitter@MaronIFC
Maron airs on IFC on Thursdays at 10p