Marc Maron and Todd Barry Discuss Letterman and Trying to Get Seinfeld to Talk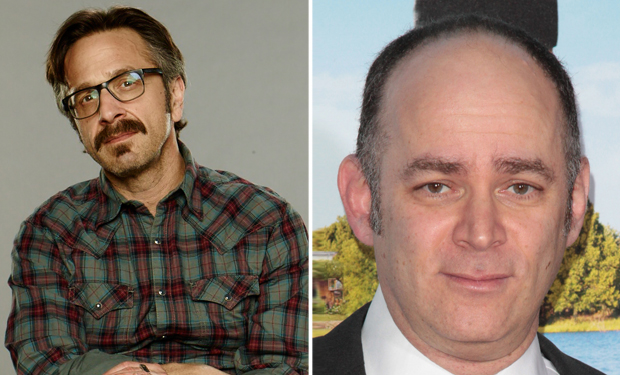 Posted by Melissa Locker on
What do two well-loved and revered comedians talk about when they get together? Other comedians, naturally.
On this week's episode of WTF, Marc Maron welcomes back Todd Barry to his garage. When the two seasoned comedy vets get together of course, they can't help but talk shop, including doing The Late Show with David Letterman and the unique fear that comes from talking to Howard Stern. Plus, Marc talks about why it's so hard to get Jerry Seinfeld and Larry David to come to do his show.
Clip 1 – David Letterman Experiences
Clip 2 – Marc tells Todd about the people who have been difficult to get on WTF
Listen here or subscribe to WTF on iTunes.
Want the latest news on Maron? Like the show on Facebook and follow us on Twitter@MaronIFC
Maron Returns To IFC on May 8 at 10:00 pm ET/PT