Marc Maron Hosts an All-Reitman Week on WTF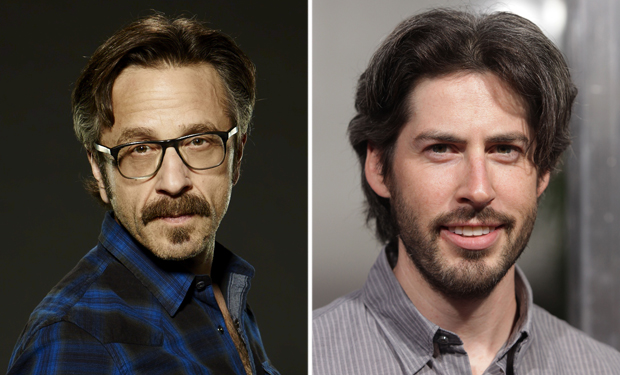 Posted by Melissa Locker on
Jason and Ivan Reitman are two of most successful directors in Hollywood. They also happen to both be on Marc Maron's podcast this week.
First up is Jason Reitman, director of Juno and Up in the Air, who tells Marc about what it's like to be the son of a phenomenally successful filmmaker and how it took him a long time to realize he wanted to be a filmmaker as well. Jason and Marc also talk about the projects he's chosen, carving his own path in Hollywood in his father's shadow, and what made gravitate toward projects like Thank You For Smoking and Labor Day and not, say, Dude Where's My Car?. Listen here.
Clip 1 – Almost taking the pre-med route
Clip 2 – Resisting making Hollywood studio movies
On Thursday, Marc hosts Ivan Reitman, father of Jason, and director and producer of films any comedy fan knows and can recite lines from on cue. Films like Ghostbusters, Stripes and Animal House. Don't miss it, by subscribing to WTF on iTunes.
Want the latest news on Maron? Like the show on Facebook and follow us on Twitter@MaronIFC