Ivan Reitman Talks Bill Murray and Draft Day on WTF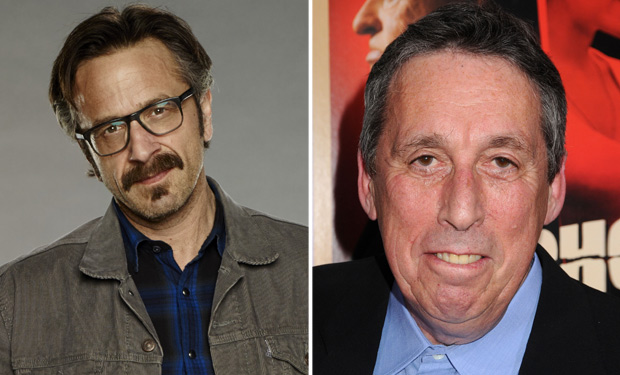 Posted by Melissa Locker on
As the all-Reitman week continues on Marc Maron's WTF podcast, Marc sits down with Ivan Reitman to talk about what it's like working with his filmmaker son, Jason, including producing his film Up in the Air, which is the first time the two professionally worked together, and how the two learned to straddle the father-son, producer-director relationship.
Marc also talks to the famed Ghostbusters director about his impressive career in show business, leading up to his latest film Draft Day.
Clip 1 – Producing son's movie

Clip 2 – Working with Bill Murray

Listen to the herefull episode subscribe to WTF here.
Want the latest news on Maron? Like the show on Facebook and follow us on Twitter@MaronIFC
Maron Returns To IFC on May 8 at 10:00 pm ET/PT