Maron Takes You Behind-the-Scenes of Talking Dead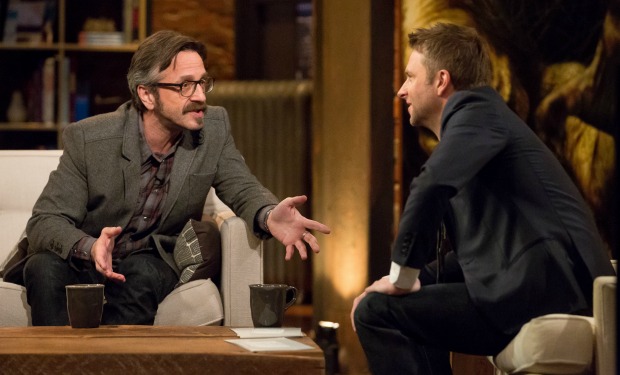 Posted by Melissa Locker on
A new clip from Maron takes fans behind-the-scenes of not only AMC's Walking Dead fan talk show, Talking Dead, but also Marc Maron's life.
If you have ever wondered what it's like to walk into a room and realize you have to act professionally with someone you actively feud with on Twitter to talk about a show you only sort of watch with a host who seems to despise you, well, this clip is for you. Welcome to Marc's world, it's an uncomfortable place.
video player loading
.
.
.
Want the latest news on Maron? Like the show on Facebook and follow us on Twitter@MaronIFC
Maron Returns To IFC on May 8 at 10:00 pm ET/PT