This Week on WTF with Marc Maron: Morgan Murphy and Langhorne Slim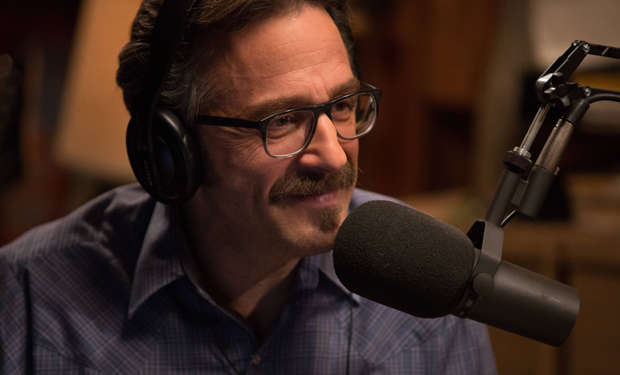 Posted by Melissa Locker on
This week on WTF, Marc Maron talks to comedian and writer Morgan Murphy and musician Langhorne Slim.
Murphy dealt with several life challenges on her way to a successful career as a television writer on Jimmy Kimmel Live, Late Night with Jimmy Fallon and Two Broke Girls, not the least of which was Marc. She and Marc sit down to discuss what went on between them, and Morgan details the rocky road she traveled as a young writer.
Later in the week, Marc talks to up-and-coming singer-songwriter Langhorne Slim. Subscribe to WTF with Marc Maron podcast on iTunes to hear their conversation.
Want the latest news on "Maron"? Like the show on Facebook and follow us on Twitter@MaronIFC
Maronreturns to IFC in 2014