Watch as Marc Maron Imagines Life as a Chef Instead of a Comedian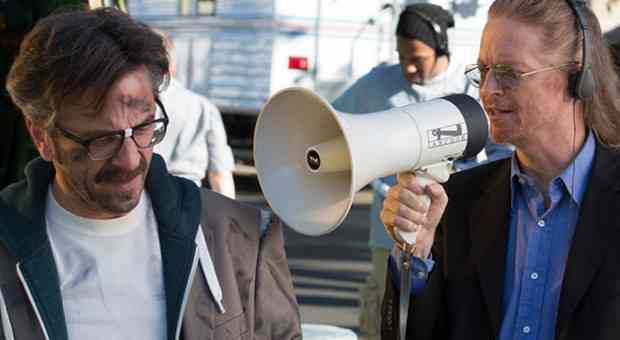 Posted by Melissa Locker on
Do you ever wonder about what your life would be like if you had taken a different path? For example, if you had been cast in the movie Sliding Doors instead of Gwyneth Paltrow? It's a real brain teaser, right? During the penultimate episode of Maron, a lunch with a old college friend (played by Eric Stoltz) who has reached mainstream success as a filmmaker, sends Marc down a rabbithole of what ifs and maybe sos as he imagines a life spent in anything but comedy. He envisions himself as a gay man, triggered by a college memory where he got a little handsy with another guy. On the alternate to that alternate reality, Marc wonders what his life would be like with a pair of kids, a spirit-crushing wife and a steady paycheck as a company man in boring job.
As his grumpy version of It's A Wonderful Life continues, Marc conjures up an imaginary life where he wound up as grouchy chef instead of a grouchy comic. Watch now:
video player loading
.
.
.
Want the latest news on "Maron"? Like the show on Facebook and follow us on Twitter@MaronIFC
"Maron" airs on IFC on Fridays at 10/9c