Marc Maron Tells Us the Truth Behind the Stories in Off the Marc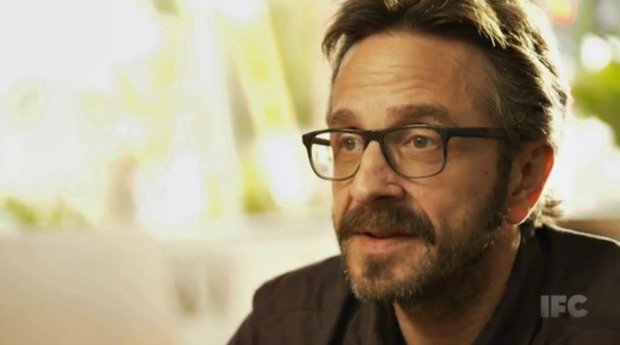 Posted by Melissa Locker on
On Friday, the final two episodes of Marc Maron's scripted comedy show Maron, aired, which means that today we have two installments of the accompanying web series "Off the Marc," where Marc tells us the real life inspiration for the episodes.
In episode 9 of Maron, a meeting with an old college friend (Eric Stoltz) who has become a mainstream sell-­ out filmmaker, turns into a job offer of sorts, when the friend offers Marc a rather dubious part in his forthcoming film. As Marc considers the part strictly for the health benefits, he pictures how his life might look had he made different choices. In this episode of "Off the Marc," Marc expands on that, imagining what his life would be like as a chef, a family man, or a gay man.
video player loading
.
.
.
In the season finale, much to Marc's chagrin, his Sex Fest fling (Nora Zehetner) moves in temporarily with Marc after being evicted. She invades Marc's boundaries and tensions go through the roof. He questions her hoarding tendencies and believes she lied about being kicked out of her previous apartment. So how much of that is based on Marc's real life? Find out in the final installment of Off the Marc:
video player loading
.
.
.
Want the latest news on "Maron"? Like the show on Facebook and follow us on Twitter@MaronIFC
"Maron" airs on IFC on Fridays at 10/9c