What to Watch on IFC Tonight: A New Episode of "Maron"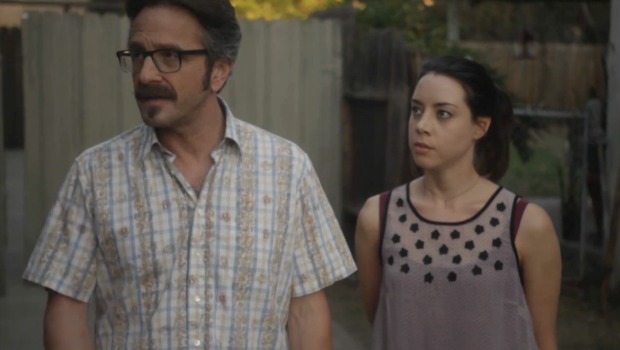 Posted by Melissa Locker on
Last week on "Maron," Marc went against his better judgment and followed up on a fan's offer to hook up at a comedy festival for a free-for-all sex fest. While Marc had a "It's definitely a bad idea … I'm doing it anyway" philosophy going into the encounter, it is both better and worse than he imagined. First of all, Jen (Nora Zehetner) is gorgeous and as an avid fan of Marc's podcast seems to know every detail of his life and like him anyway. But, the relationship also appears to be an actual relationship, albeit one that is on fast forward with break ups and make up sex all cycling faster than a washing machine. While Marc is sorta kinda mostly happy when the weekend is over, ("It's not like you were gonna marry her," Marc's buddy Dave Anthony notes), Marc is still sad at the lost connection.
Wonder how he will feel when this week, his weekend fling becomes more permanent when Jen decides to move to Los Angeles? Also tune in to watch Aubrey Plaza make Marc's intern Kyle into a nervous wreck.
Watch as Marc reminds us that all he wanted was a no-strings-attached romp and tune in tonight for the new episode of "Maron" at 10/9c:
video player loading
.
.
.
Want the latest news on "Maron"? Like the show on Facebook and follow us on Twitter@MaronIFC
"Maron" airs on IFC on Fridays at 10/9c