What to Watch on IFC Tonight: A New Episode of "Maron"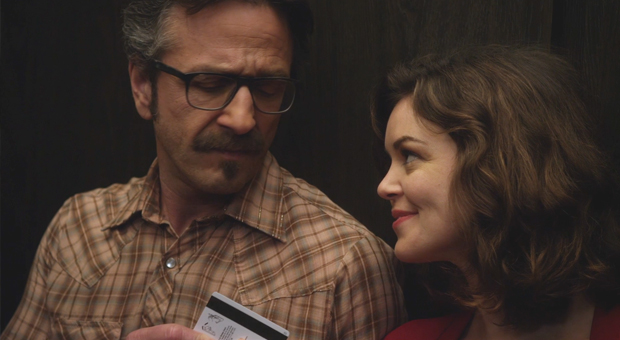 Posted by Melissa Locker on
Last Friday on "Maron," Marc hopped off the dating train and spent the afternoon with his new AA sponsee Manny, played by Danny Trejo. Marc wanted to help Manny as he re-entered mainstream society, but ended up following him around on an ersatz reenactment of "Training Day" with extra calories.
This week, Marc returns to his dating and, if you have watched the last few episodes of "Maron," you probably know that Marc Maron's dating life hasn't been going so well. When Ileana Douglas tried to set him up with a nice woman, Marc balked, because he thought it would be easier to do what he always does, which is dig through his fan mail and find a willing woman who already knows all of his issues, so he can skip that whole introducing himself thing. So on the new episode of "Maron," which airs tonight at 10/9c, when Marc receives an explicit photo from a female fan (Nora Zehetner), who suggests a weekend of no-­strings-­attached sex at an out-­of-­town comedy festival, Marc is more than willing to consider it. Even though he knows it's a really bad idea. He knows, okay? But he's still totally going to do it. Additional guest stars on this week's episode of "Maron" include Dave Anthony, Dana Gould and Anthony Jeselnik.
Watch this sneak peek clip now and tune in for the full episode on tonight at 10/9c:
video player loading
.
.
.
Want the latest news on "Maron"? Like the show on Facebook and follow us on Twitter@MaronIFC
"Maron" airs on IFC on Fridays at 10/9c