What to watch on IFC tonight: A new episode of "Maron" at 10/9c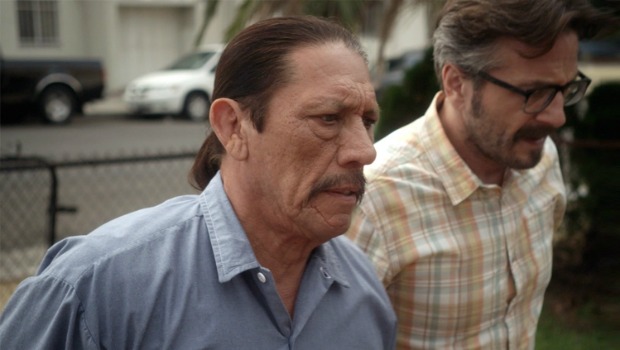 Posted by Melissa Locker on
As anyone who listens to his podcast or watches his show knows, Marc Maron has issues. One of which is that he's a recovering alcoholic and drug addict. It's something that Marc has been very open about on his WTF podcast and this week he tackles the subject on "Maron."
In the episode that airs tonight at 10/9c, Marc heads to an AA meeting, where he becomes a sponsor to Manny (Danny Trejo), an ex-­con who is just out of prison. Marc quickly finds himself in over his head while he accompanies Manny to his old haunts. All this AA work has Marc thinking about his former life as an addict and alcoholic. Since Marc is prone to sharing, or depending on who you ask, oversharing, the topic creeps into the episode of his WTF podcast that he's recording with "The Hangover" and "Community" star Ken Jeong, who just stares in confusion as Marc reminisces about the chaos of his addiction days and how fun it is to "play chicken" with your sanity.
Watch the sneak peek clip now and then tune in tonight for a new episode of "Maron" at 10/9c:
video player loading
.
.
.
Want the latest news on "Maron"? Like the show on Facebook and follow us on Twitter@MaronIFC
"Maron" airs on IFC on Fridays at 10/9c