Watch Marc Maron in "Off the Marc, episode 5"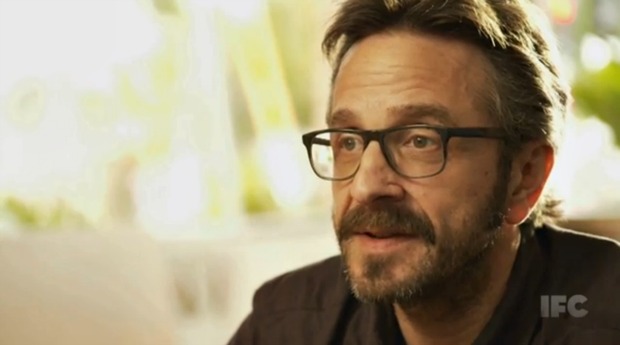 Posted by Melissa Locker on
On last Friday's episode of "Maron," Marc got lucky with two lucky-ish ladies. The first was Ivy, the twentysomething blonde barista from his local coffee shop, who told Marc, "I specialize in all design — landscape, interior, jewelry, sound." While Marc didn't want her to stay over after their encounter, he was a little hurt by the fact that she didn't want him to want her to stay over. It's an uber-casual attitude towards sex that some Gen Y-ers espouse, and it unnerved Marc enough that he decided to give age-appropriate dating a whirl. Unfortunately after sleeping together, Marc found out that the woman (played by Gina Gershon) was married.
Since we know that "Maron" is inspired by real-life events in Marc's life, how true is this episode? In this episode of "Off the Marc, Marc Maron shares his inspiration behind episode 5, including sleeping with a circus worker and dating a married woman.
Watch a new installment of "Off the Marc" and tune in Friday at 10/9c for a brand new episode of "Maron":
video player loading
.
.
.
Want the latest news on "Maron"? Like the show on Facebook and follow us on Twitter@MaronIFC
"Maron" airs on IFC on Fridays at 10/9c