Watch a Clip of Maron's Sex Fest, Airing Friday at 10/9c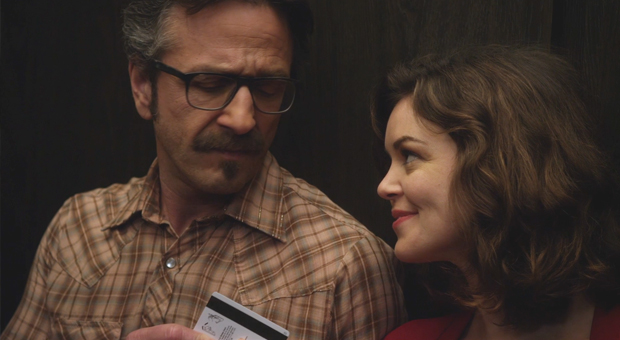 Posted by Melissa Locker on
If you have watched the last few episodes of "Maron," you probably know that Marc Maron's dating life hasn't been going so well. There was the dominatrix, the married woman, the set-up and the twentysomething barista and obviously none of them really worked out. So this week, Marc goes back to his old ways of finding an eager fan who is already fully aware of Marc's issues and ready and willing despite them. On the new episode of "Maron," which airs tonight at 10/9c, Marc receives an explicit photo from a female fan (Nora Zehetner), who suggests a weekend of no-­strings-­attached sex, which we all know is something Marc wants, at an out-­of-­town comedy festival. Marc obliges and goes through the full six stages of a relationship within a matter of two days. Is that a world record? Maybe. Additional guest stars on this week's episode of "Maron" include Dave Anthony, Dana Gould and Anthony Jeselnik.
Watch this sneak peek clip now and tune in for the full episode on tonight at 10/9c:
video player loading
.
.
.
Want the latest news on "Maron"? Like the show on Facebook and follow us on Twitter@MaronIFC
"Maron" airs on IFC on Fridays at 10/9c