"Maron" recap: Two women, two podcasts, one Marc Maron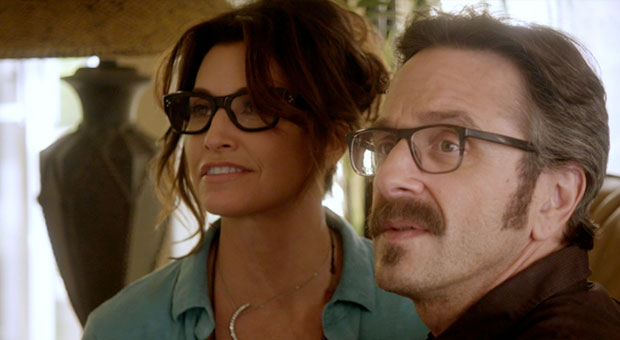 Posted by Melissa Locker on
Marc Maron doesn't exactly have a hard time meeting women. So it's not a huge surprise when he hooks up with Ivy, the barista at his coffee shop on this week's episode of "Maron." He offers her a ride home, she offers him one back (nudge nudge wink wink). Obviously Marc has no complaints. Well, one complaint. He is Marc after all:
The encounter dazes Marc, but not nearly as much as the aftermath of the encounter, when Ivy grabs her stuff to make a quick exit:
What's Shabu Shabu again?
Then Marc meets Alexa, played by Gina Gershon, who recognized Marc's voice at a coffeeshop, "You're the guy on NPR who talks about the comedy stuff and the cats." Yep, that's him! Turns out that Alexa's son is a mini-Marc Maron complete with podcast and cranky attitude. To keep things rolling with Alexa, Marc agrees to be a guest on her kid's "The Malcontentment Hour." It goes about as well as you would expect:
Want more "Maron"? Watch the full clip of Marc and Ivy, in all its awkward glory, here:
video player loading
.
.
.
Want the latest news on "Maron"? Like the show on Facebook and follow us on Twitter@MaronIFC
"Maron" airs on IFC on Fridays at 10/9c