All Episodes of Maron Airing Tonight Before the Season Finale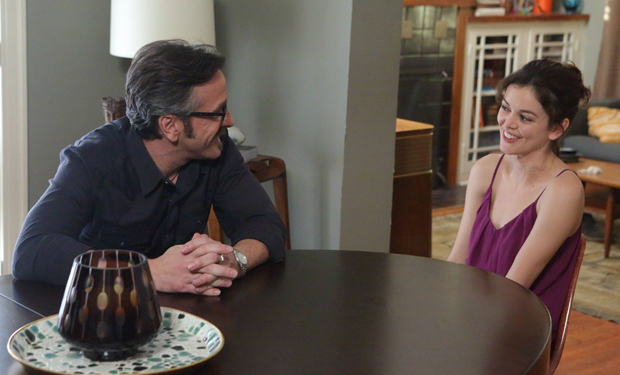 Posted by Melissa Locker on
Tonight, the season finale of Maron kicks off at 10/9c with a double dose of new episodes. Right after, at 11/10c, Marc will be answering your questions on Twitter (follow him @MarcMaron).
But before we get to the finale, we need to start at the beginning. It's the only way to say a proper farewell. That's why they always have informative slideshows at funerals. Okay, so that's not really a thing, but we're doing it anyway. We're throwing a "Maron-a-thon" starting tonight at 6/5c. Watch every episode of Maron from the first episode to the last back-to-back, capping off with the final two episodes.
At 10/9c, Marc meets up with an old college friend (Eric Stoltz) – a mainstream sell-­out filmmaker – who offers Marc a dubious part in his upcoming movie. Additional guest stars include Bobcat Goldthwait, Andy Kindler and Bobby Slayton.
At 10:30/9:30c, Marc's former fling (Nora Zehetner) moves in temporarily with Marc after being evicted. Adam Scott also guest stars.
Watch Jeff Garlin meet Marc's dad as played by Judd Hirsch now and then tune in to the Maron-a-thon on tonight at 6/5c:
video player loading
.
.
.
Want the latest news on "Maron"? Like the show on Facebook and follow us on Twitter@MaronIFC