Marc Maron Is Doing A Twitter Q&A Tonight at 8pm PT/ 11pm ET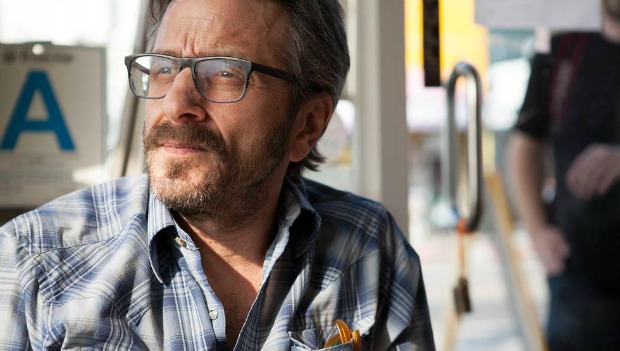 Posted by Melissa Locker on
If there is one thing we know to be true, it is this: There's no such thing as too much Marc Maron. That's why we'll be watching every single episode of Maron during the Maron-A-Thon starting at 6/5c and then we will stay seated on the couch in order to watch the two-part Maron season finale event at 10/9c when two back-to-back new episode air. Then while listening to the latest episode of Marc's WTF podcast, we will crank up the old Apple IIE computer and head to Twitter where Marc Maron himself will be answering questions in a sure to be lively Twitter Q & A.
The great thing about this plan is that you (yes, YOU) can do all of these amazing things with us! Just tune in to IFC tonight at 6/5c for the Maron-A-Thon and then stick around for the season finale of Maron and then go to the little website known as Twitter and get involved (or just follow along) by tweeting at @MarcMaron and using the hashtag #Maron. Best. Friday. Night. Ever.
But one word of advice on the whole Twitter Q & A thing: Don't be an internet troll, because Marc will find you and he may bring Dave Foley along too:
video player loading
.
.
.
Want the latest news on "Maron"? Like the show on Facebook and follow us on Twitter@MaronIFC
"Maron" airs on IFC on Fridays at 10/9c