Marc Maron Goes "Off The Marc" For Sex Fest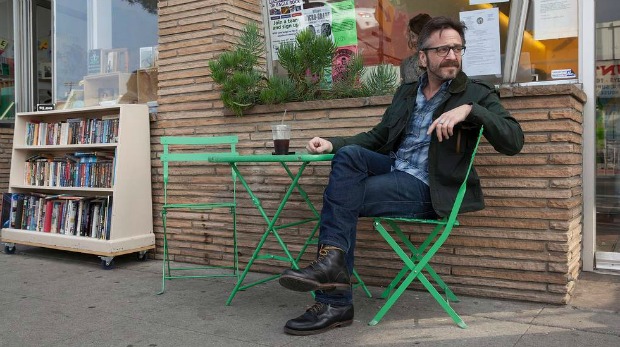 Posted by Melissa Locker on
On last Friday's episode of "Maron," Marc got some eye-opening fan mail (specifically, a picture of a fan's vagina), much to his assistant's excitement and shock. The email included the offer to hook up at a comedy festival. Marc debated the offer for awhile, but ended up checking into Sex Fest, even though he knew it was probably a bad idea. While Marc was looking forward to a weekend of what was supposed to be no-strings-attached sex with Jen (Nora Zehetner), the rendezvous turned into a relationship on fast-forward.
Fans of Marc Maron's podcast know that the "Sex Fest" episode of "Maron," is based on Marc's real life. In fact, congratulations are in order, because Marc is recently engaged to the woman this episode is loosely based on. In this episode of "Off the Marc," Marc tells us about meeting his girlfriend, but also about the unusual fan mail he receives on occasion, including, yes, vagina pictures.
video player loading
.
.
.
Want the latest news on "Maron"? Like the show on Facebook and follow us on Twitter@MaronIFC
"Maron" airs on IFC on Fridays at 10/9c